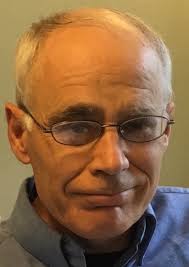 Location
The Hotel at Oberlin
Oberlin
Ohio
44074
Ohio US
Saturday, June 1, 2019 -

11:00am

to

2:00pm
Register for this event by clicking on the Paypal "Buy" button below or the blue "REGISTER" box or you may send a check for $15/person to LWVOA, PO Box 543, Oberlin, OH 44074
Greg Coleridge is Outreach Director of Move to Amend.  
Move to Amend formed in September 2009 and is a coalition of hundreds of organizations and hundreds of thousands of individuals committed to social and economic justice, ending corporate rule, and building a vibrant democracy that is genuinely accountable to the people, not corporate interests. 
We are calling for an amendment to the US Constitution to unequivocally state that inalienable rights belong to human beings only, and that money is not a form of protected free speech under the First Amendment and can be regulated in political campaigns.
Mr. Coleridge previously worked for more than three decades with the American Friends Service Committee in Ohio where he educated, advocated and organized on a range of justice, peace, environmental and democracy issues -- including helping coordinate Move to Amend activities in the Buckeye state.
He is the author of Citizens over Corporations: A Brief History of Democracy in Ohio and Challenges to Freedom in the Future (2003), writer of the documentary CorpOrNation: The Story of Citizens and Corporations in Ohio (2003), and contributed several articles to the anthology Defying Corporations, Defining Democracy - A Book of History and Strategy (2001). He currently maintains and distributes via email a weekly REAL Democracy History Calendar and Monetary History Calendar.
Greg is a Principal with the Program on Corporations, Law & Democracy (POCLAD) and Advisor to the American Monetary Institute (AMI). He previously served an elected term on the national governing board of Common Cause.
He loves camping, hiking, walking and swimming – especially with his wife and daughter -- and almost everything else outdoors!