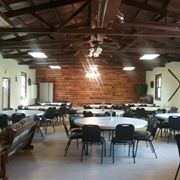 Location
Lakeside Oberlin
111565 Leavitt Rd
State Route 58
Oberlin
Ohio
44074
Ohio US
Please share hor d'oeuvres and wine with current LWVOA members and their friends for an afternoon of socializing that includes a program of interest to current and perspective members. 
Our venue is the lovely hall at Lakeside Oberlin. 
What a great time to join the league as we will soon celebrate the 100th anniversary of the passage of the 19th ammendment on June 4, 1919. Final ratification of this ammendment which guaranteed the right to vote to all women took place on August 18, 1919.