We want you to join or renew your membership in the League of Women Voters of the Oberlin Area.
Student Memberships are now free.
If you are enrolled in high school, college or a technical school,
please click here to take advantage of this opportunity.
Everyone 16 and older is welcome! As a member, you will: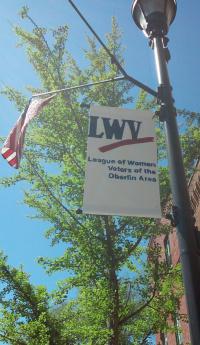 have the opportunity to participate in local, state, and national League work
get exclusive civic information you can trust
know that your membership dues add to our grassroots strength and our financial resources.
Join us and be part of the solution!
To join simply fill out and submit the form below and then mail a check for your membership to:
LWVOA Membership
PO Box 543
Oberlin, OH 44074
Primary Membership is $60 and each additional member from the same household is an additional $30.
You may also join by filling out the form below and select to pay using PayPal. Please note that the cost of membership is slightly higher if you use PayPal because of the PayPal service charge.
You may also download this form and mail with payment as above.