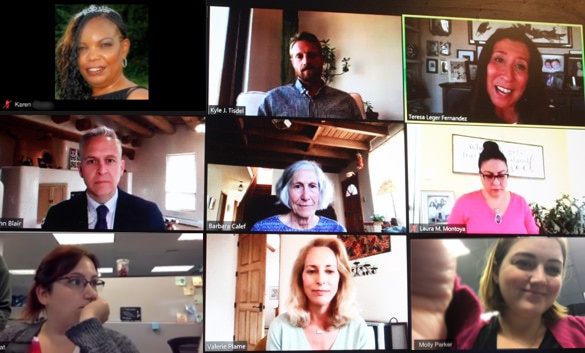 Location
Your home computer, tablet, or phone via Zoom
US
Saturday, May 16, 2020 -

1:00pm

to

2:00pm
This meeting is free, but you must make a reservation. Please call the office at (214) 688-4125 or email lwvdallas [at] sbcglobal.net to get an invitation that includes a link the Annual Meeting as well as phone numbers you can use and the Meeting ID. If you make your reservation by Noon, next Monday, May 11, we will send you the printed Workbook via USPS. If you make your reservation after Monday, Noon, you will need to use this
Workbook PDF.
You can join the meeting from your computer or tablet. If you have never used Zoom before, here is a tutorial for the first time user that explains how to join a meeting using a laptop computer.
If you do not have a laptop or if your computer does not have a mic, you can join the meeting using a phone.

If you have smart phone with internet access, download the Zoom Cloud Meeting app from your app store and join the meeting using the link in your invitation.
If your phone does not have internet access, dial one of the phone numbers listed in the invitation you were sent after you made your reservation; you will need to give the Meeting ID number followed by # in order to join the meeting. You will be able to listen to the meeting. Mute your phone unless you wish to speak to the group.
If you aren't a member, but want to observe, you are very welcome to do so, but you won't be able to vote on any business. Of course you are welcome to become a member.
Appeal for volunteers: If you have ANY familiarity with Zoom and would like to help, please respond to Diane Tasian //president [at] mylwvdallas.org.