Celebrating our 100th Anniversary
100+ Women of the Hill Country
Enjoy the contributions of 100+ women representative of all the vibrant, caring women of the communities of the Hill Country.  This is such a beautiful heritage to generations to come.  Thank you all!
And enjoy the video "Standing on the Shoulders" by singer/songwriter Joyce Rouse while reading the quotes of the women appearing in this video.
Used with permission of Rouse House LLC. 
Celebrating Women
Ida Bell Wells-Barnett
African-American journalist, suffragist, a founder of the NAACP.
"The way to right wrongs is to turn the light of truth upon them."                                            ― Ida B. Wells-Barnett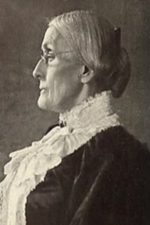 Susan Brownell Anthony
– American social reformer and feminist, pivotal in the women's suffrage movement.
"The true republic: men, their rights, and nothing more; women, their rights, and nothing less."                 – Susan B. Anthony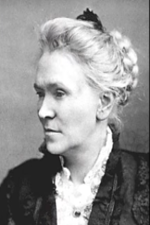 Matilda Electa Gage
– Suffragist, Native American rights activist, abolitionist, "born with a hatred of oppression".
"There is a word sweeter than mother, home or heaven.  That word is liberty."                                              -  Matilda Gage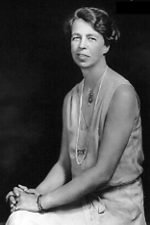 Anna Eleanor Roosevelt
– American politician, diplomat, and activist, longest-serving First Lady of the United States.
"The future belongs to those who believe in the beauty of their dreams."                                                    - Eleanor Roosevelt
Jane Adams
–Pioneer American settlement activist/reformer, created the first Hull House. 
"The good we secure for ourselves is precarious and uncertain until it is secured for all of us and incorporated into our common life."                                           - Jane Addams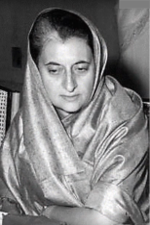 Indira Priyadarshini Gandhi
–A key 20th century stateswoman, Prime Minister of India.
"Whenever you take a step forward, you are bound to disturb something."                                                   – Indira Gandhi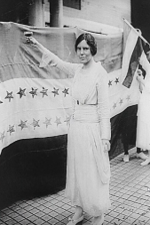 Alice Paul



–American suffragist, feminist, women's rights activist, main leader and strategist for campaign for Nineteenth Amendment.
"It is incredible to me that any woman should consider the fight for full equality won. It has just begun.…Unless women are prepared to fight politically they must be content to be ignored politically."                                              – Alice Paul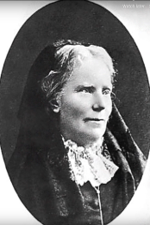 Elizabeth Blackwell
–British born physician, first woman to receive a medical degree in the United States.
"I do not wish to give (women) a first place, still less a second one - but the complete freedom to take their true place, whatever it may be."                – Elizabeth Blackwell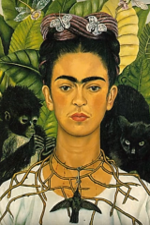 Frida Kahlo de Rivera
–Mexican painter known for her self-portraits.
 "Nothing is worth more than laughter. It is strength to laugh and to abandon oneself, to be light. Tragedy is the most ridiculous thing."  - Frida Kahlo             
Marie Skilodowska Curie
–Polish and naturalized French physicist and chemist who conducted pioneering research on radioactivity.
"Each of us must work for his own improvement, and at the same time share a general responsibility for all humanity."                      - Marie Curie
l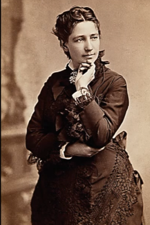 Victoria Claflin Woodhull 
–American leader of the woman's suffrage movement.  In 1872, she was the first female candidate for President of the United States.
"The American nation, in its march onward and upward, can not publicly choke the intellectual and political activity of half its citizens by narrow statutes." – Victoria Woodhull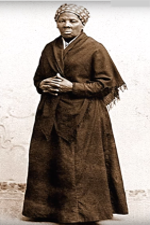 Harriet Tubman
– African-American abolitionist, humanitarian, and, during the American Civil War, a Union spy.
"I had crossed the line. I was free; but there was no one to welcome me to the land of freedom. I was a stranger in a strange land."                                     – Harriet Tubman