League Events around the Hill Country
Thursday, March 19 -

LWV Hill Country Texas General Membership Meeting

April 17-19, 2020

- LWVTX Convention in

Austin
Redistricting 101 and Beyond: How You Can Participate in the 2021 Redistricting Process  
LWV-HCTX General Membership Meeting, Thursday, March 19, 2020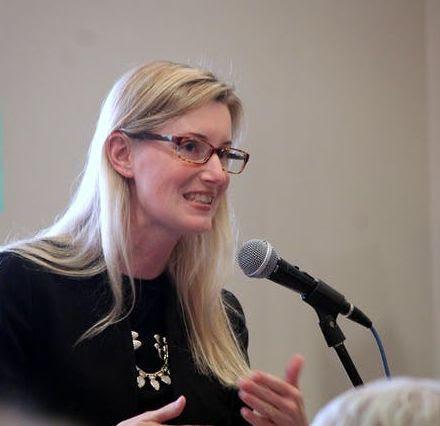 Our next general membership meeting is scheduled for Thursday, March 19, at 6:00 p.m. at Riverhill Country Club in the Grill Room. Please feel free to bring a guest. The meeting is open to the public.
A buffet of delectable appetizers. including cilantro lime chicken skewers, egg rolls, hot and crunchy zucchini, and a fruit and cheese tray, will be served. The cost is $20 per person, payable at the door by check or cash. A cash bar will be available. Please make reservations with Bunny Bond by email to
bunny@lwvhillcountrytexas.org
or phone at 830-895-1880 by Thursday, March 12th. To attend the meeting only, please let Bunny know so sufficient seating will be available.
Our guest speaker for the evening is Stephanie Swanson, who serves as the Issue Chair of Redistricting & Census for the League of Women Voters of Texas and coordinates advocacy efforts at the local, state, and national levels. She is also a Lead Organizer of Fair Maps Texas, a coalition of nonpartisan groups aimed at ending gerrymandering in Texas.
Stephanie's talk, "Redistricting 101 and Beyond: How You Can Participate in the 2021 Redistricting Process," is a timely discussion of the process that Texas is beginning for the 2021 re-drawing of state and federal legislative districts. The Senate Redistricting Committee will be holding public input hearings in San Antonio on March 25 and 26th. Attending the hearings and speaking up about your community is critical to ensuring district lines are drawn to keep your community whole and grouped with nearby communities with similar interests. This ensures that your voice is heard by your elected leaders across all kinds of government decisions. To help community members participate in these hearings, Stephanie will be taking a look at the current redistricting process and criteria used to draw district maps. She will discuss how to identify communities of interest and use the Princeton Gerrymandering Project's new tool, 
Representable.org
, to draw those communities on a map. She will also be describing ways to advocate for a fair and open public hearing process.
Stephanie earned a B.S. in Genetics from Texas A&M University and worked as both a structural biologist and a lab manager in the Department of Biochemistry and Biophysics until 2009, when she started a family. She is now using her background as an analyst, manager, and mother to empower Texans to fight for equitable representation.
And our congratulations to Stephanie! During the "Making Democracy Work Dinner" at the LWV-Texas Convention next month, she will be "applauded for the energy and dedication to the League which she exhibited as the Texas Redistricting and Census Chair, putting into action the [League's] position of supporting transparency in the redistricting process and support for a citizens redistricting committee. Her leadership on redistricting in Texas inspires all [League] members as we see what can be effected with intelligence, dedication, passion and perseverance."
LWV-Texas Convention - April 17-19
The 2020 Convention of the League of Women Voters of Texas will be held April 17-19 at the Crowne Plaza Hotel-Austin, and all League members are invited to attend. The conventions are always informative and fun, and very worthwhile. Registration is due by April 1st. The "early bird" full registration fee for members is $140, which includes workshops, the Saturday luncheon, and plenary sessions. For details about all of the events and a link to conference registration,
click here
. For hotel registration,
click here
.
Meg Scott-Johnson will host a table at the Making Democracy Work Dinner Saturday evening, April 18th, and invites any of our members who will be attending the convention to be her guest at the dinner. She advises that when you register for the convention, do not register for the dinner. Instead, contact Meg directly (
megdscott45@gmail.com
or 830-257-8338) so she can submit your name on her guest list.
The Making Democracy Work Dinner will include a panel of distinguished historians, including Dr. Jessica Brannon-Wranosky, Ph.D.; Dr. Merline Pitre; Dr. Cynthia Orozco; and Cecilia Gutierrez Venable. They will discuss "the forms of women's activism, organizing, intellectual public space and lobbying in Texas history." The League will also present awards to Raise Your Hand Texas and to Stephanie Swanson "to bring attention to the unique, outstanding work accomplished by them over the past year, furthering the cause of voter rights and voter education in Texas." (
https://my.lwv.org/texas/event/2020-making-democracy-work-dinner
)