League Events around the Hill Country
Thursday, November 21

- LWV Hill Country Texas General Membership Meeting

Thursday, January 16 -

LWV Hill Country Texas General Membership Meeting

Thursday, March 19 -

LWV Hill Country Texas General Membership Meeting

April 17-19, 2020

- LWVTX Convention in

Austin
General Membership Meeting, Thursday, November 21
Our next general membership meeting is scheduled for Thursday, November 21, at 6:00pm at Schreiner University in the River Room of the Cailloux Campus Activity Center (CCAC). The meeting is open to the public.
A buffet of heavy hors d'oeuvres, along with a glass of wine, will be served in the River Room. The cost is $25 per person, payable at the door by check or cash. Please make reservations with Bunny Bond by email to mmbond@ktc.com or phone at 830-895-1880 by Thursday, November 14th. To attend the meeting only, please let Bunny know so sufficient seating will be available.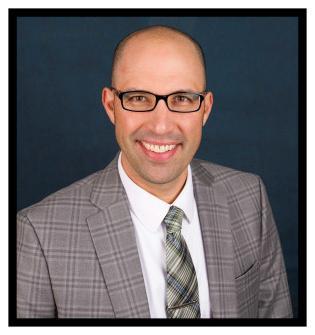 Benjamin Montoya, Ph.D., Assistant Professor of History at Schreiner University, will speak on t
he issue of undocumented Mexican immigration to the United States, which seems to defy solution. Dr. Montoya will explain that there is nothing new to the seemingly irresolvable nature of Mexican immigration. His talk will provide an understanding of how the present-day challenges regarding Mexican immigration have precedents rooted deeply in U.S. history.
Dr. Montoya earned his Ph.D. from the University of Colorado, Boulder in 2015. He studies U.S.-Mexican relations. His article, entitled "'A Grave Offense of Significant Consequences': Mexican Perspectives on the U.S. attempt to restrict Mexico's immigration during the late 1920s," was published in May 2018 by the Pacific Historical Review. His book, tentatively entitled 
Risking "Immeasurable Harm": The Diplomacy of Immigration Restriction in U.S.-Mexico Relations, 1924 to 1932
, is under contract with the University of Nebraska Press. He was also a co-editor of and contributor to 
Beyond 1917: American Legacies of the Great War
, which was published by Oxford University Press in 2017. Benjamin is an Assistant Professor of History at Schreiner University in Kerrville, Texas, where he lives with his wife and two children.
LWV-HCTX Holiday Celebration, December 6
Our annual Holiday Celebration is scheduled for Friday, December 6th, at 6:00 p.m. Meg and Richard Johnson are once again graciously hosting our gathering at their home at 438 Timber Ridge Drive (the corner of Glen Road and Timber Ridge). Meats (turkey and ham) will be provided for our potluck dinner. Please bring a favorite side dish, salad, or dessert, and BYOB. So we know how many are coming, please RSVP by Wednesday, December 4, to Meg at megdscott45@gmail.com or 
830-257-8338. 
Come enjoy the warm fellowship of the season!