Get Informed Before You Vote!
Easy Voter Guide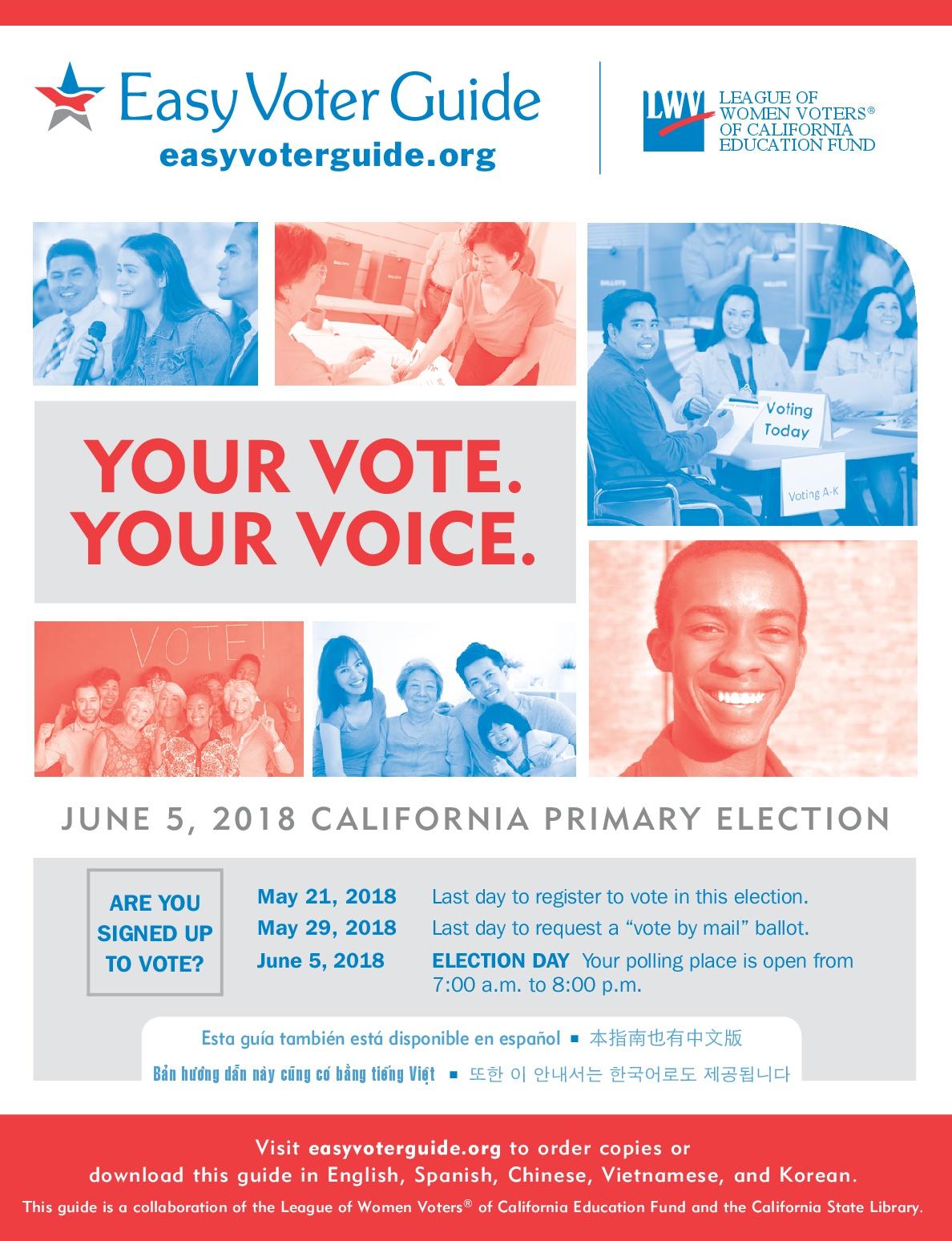 The Easy Voter Guide helps new voters and busy voters learn about how to vote and what will be on the ballot in statewide elections. It also helps people learn how to make change in their community.
Visit Voter's Edge California to find all the facts before you vote. Enter your address and get your entire ballot and polling place.