Location
All Saints Episcopal Church
Pasadena
California
California US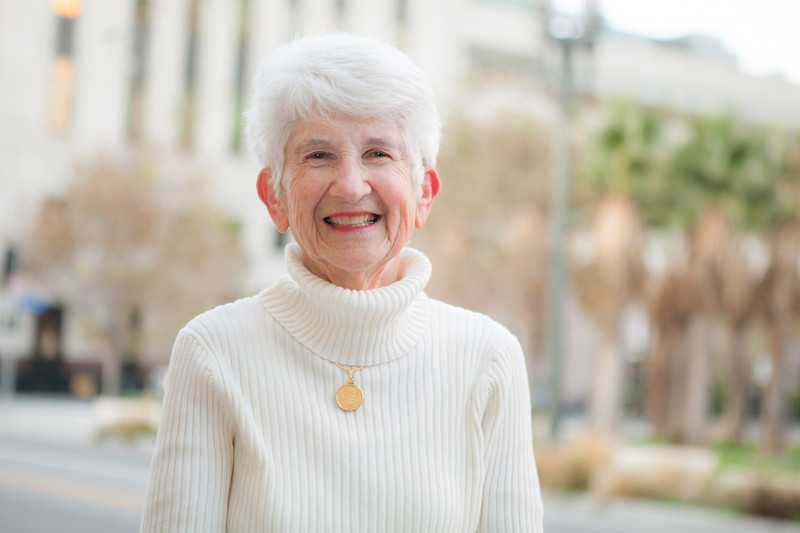 Friday, February 14, 2020 -

9:00am

to

3:00pm
100th Anniversary of the League of Women Voters
#100YearsStrong
Our February League Day is a unique one. We are celebrating the hundredth anniversary
of the League of Women Voters. Rather than having a topic-oriented speaker, we will have the opportunity to hear Susan B. Anthony herself recall her work to get the vote for all women.
Renee Chanon (photo above), a member of the Los Angeles League, will be Susan B. Anthony for a forty-minute presentation titled From Corsets and Bloomers to Body Piercing and Tattoos, which will take us on a journey from the suffragists to the voting challenges of today.
Afterward, we will enjoy some anniversary sweets and coffee while taking the opportunity to have conversations about the suffragist movement and votes for women now.
Then, on to action as we cross Euclid Avenue to the rotunda of Pasadena City Hall for a rousing rally on voting and the 2020 Census. We are partnering with the City of Pasadena to make people aware of our responsibility to vote and to be counted in the Census. Information tables and food trucks will be available from 11:00 a.m. to 3:00 p.m.
Stay as long as you like! We are looking forward to a real presence of our Pasadena League both in our celebration and in the rally. This is an exciting day for us to wish LWV a happy birthday by taking action along with our sister Leagues across the country to inform and engage citizens about 2020 elections and the critical importance of the 2020 Census.
—Dorothy L. Keane and Patricia A. Coulter
February 14, 2020
100th Anniversary of LWV
All Saints Episcopal Church
132 N. Euclid Ave., Pasadena
Agenda
9:00 … Registration/coffee
9:30 … Performance by Renee Chanon
10:30… Sweets & table discussion
10:45 … Committee announcements
11:00 … March across Euclid to Pasadena City Hall
11:30–3:00 … Voter & Census Rally
Free sweets and coffee will be served. Parking not available at All Saints. Try Gold Line, Westin Hotel parking, street parking.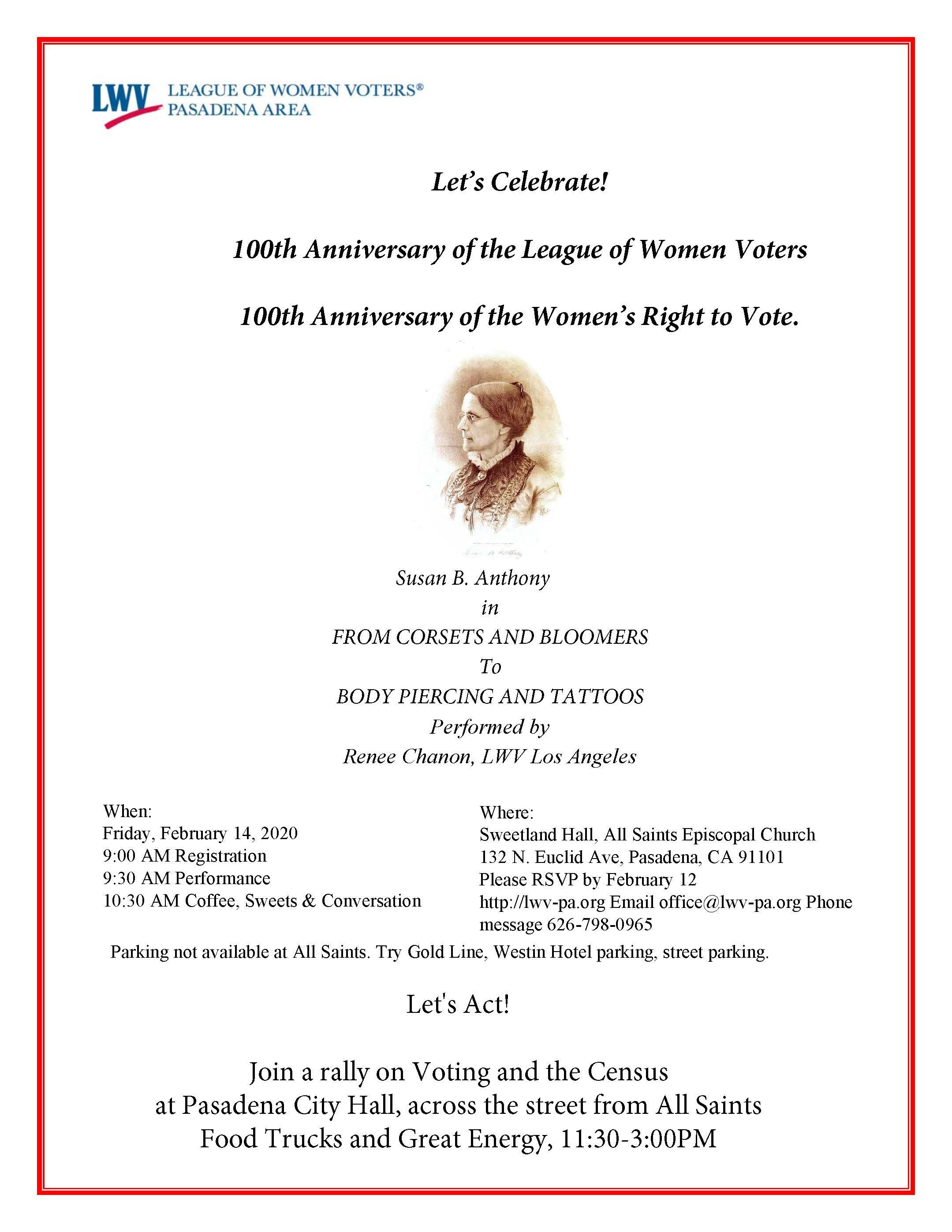 Issues referenced by this event: