Special Event RSVP and Payment Form.
POSTPONED UNTIL 
JANUARY 11TH
LWV HP-HWD 2023 Holiday Party: 
Join us for a fun evening at La Casa de Isaac and Moishe
Let's Celebrate the Holidays Together! 
Cost for the dinner is $45 per person
You can pay by check via postal mail
OR
You can pay Online via the PayPal Interface. 
(You do not need a PayPal account, major credit cards are accepted)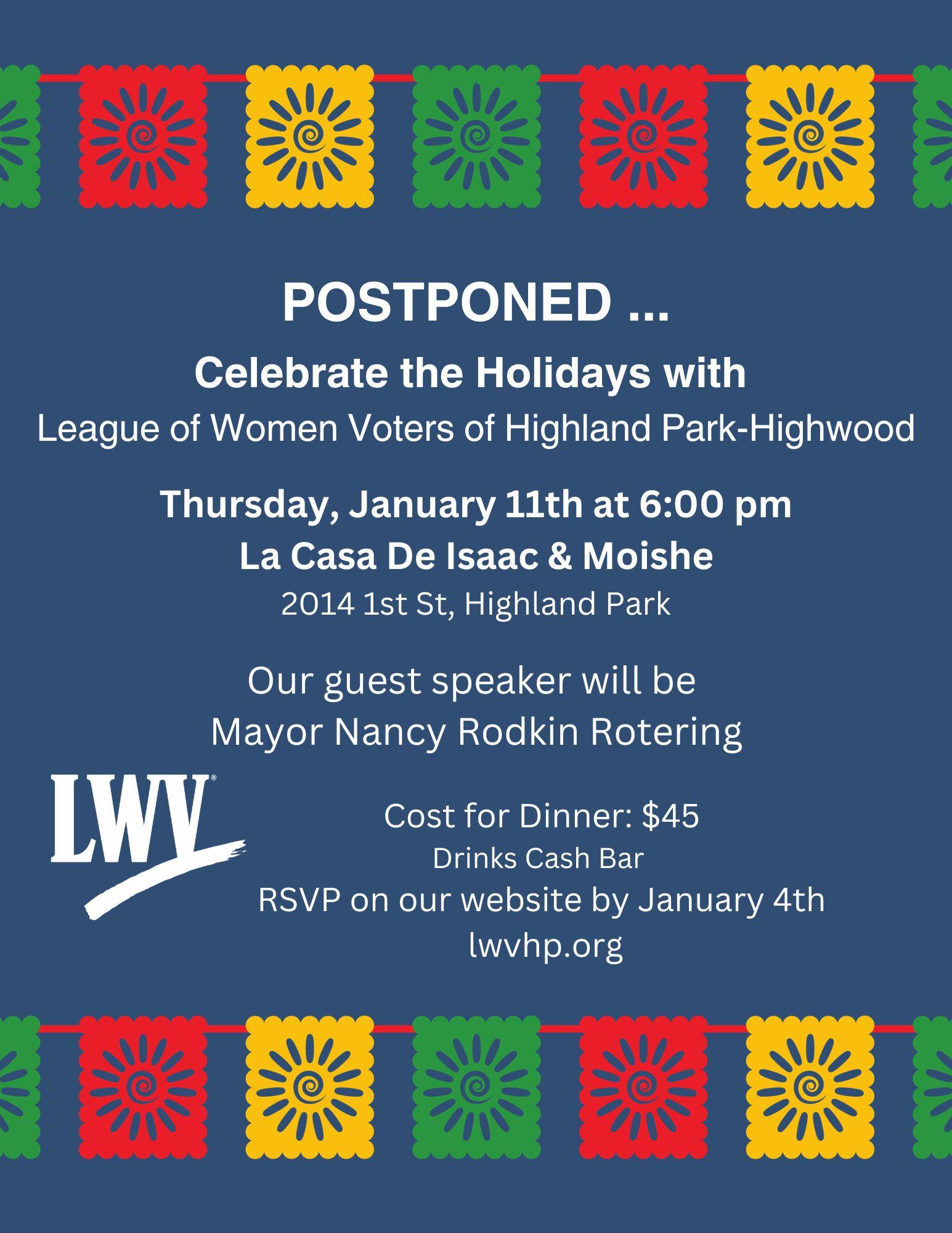 If you need help with the RSVP, please email: jamn148 [at] gmail.com (Nancy Goldberg) or %20sbpiro [at] gmail.com (Sue Piro).  
Please fill out the following form: