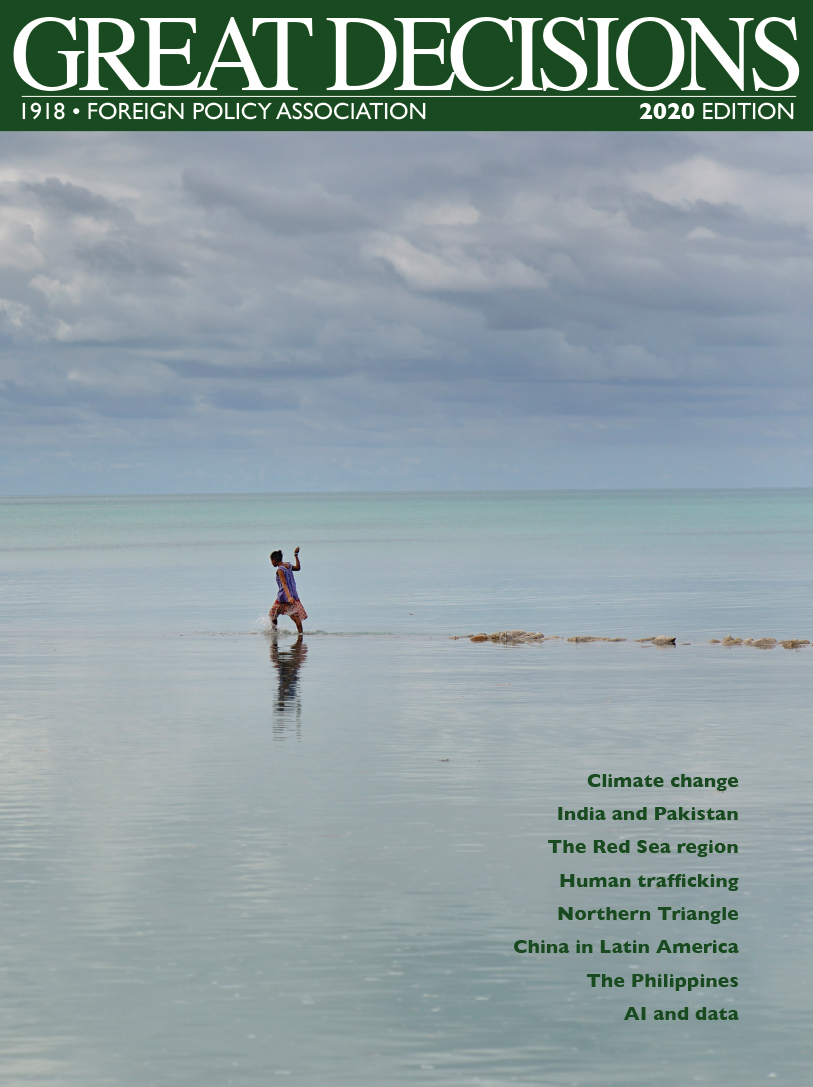 GREAT DECISIONS 2020






Join us for our second year of the Foreign Policy Association's 

Great Decisions Program, a collaboration between the Highland Park Public Library and our League of Women Voters.

Starting January 15th at 7:00 pm!


Participants will be asked to read a chapter (for each of the 8 sessions) from the Great Decisions briefing book, which provides background information, expert analysis, and suggested discussion questions for each of the eight foreign policy issues. 

Discussions will be led by members of the group, with rotating discussion leaders.
Registration is required and can be completed on the HPPL website or in person at the Library.


Sessions will occur twice monthly, Wednesdays, January 15, 29, February 12, 26, March 11, 25, April 15, 29, 7PM
The first reading will be emailed to registrants.  
 Great Decisions 2020 briefing books will be available for sale, at a cost of $26, at the 1st and subsequent sessions while supply lasts.