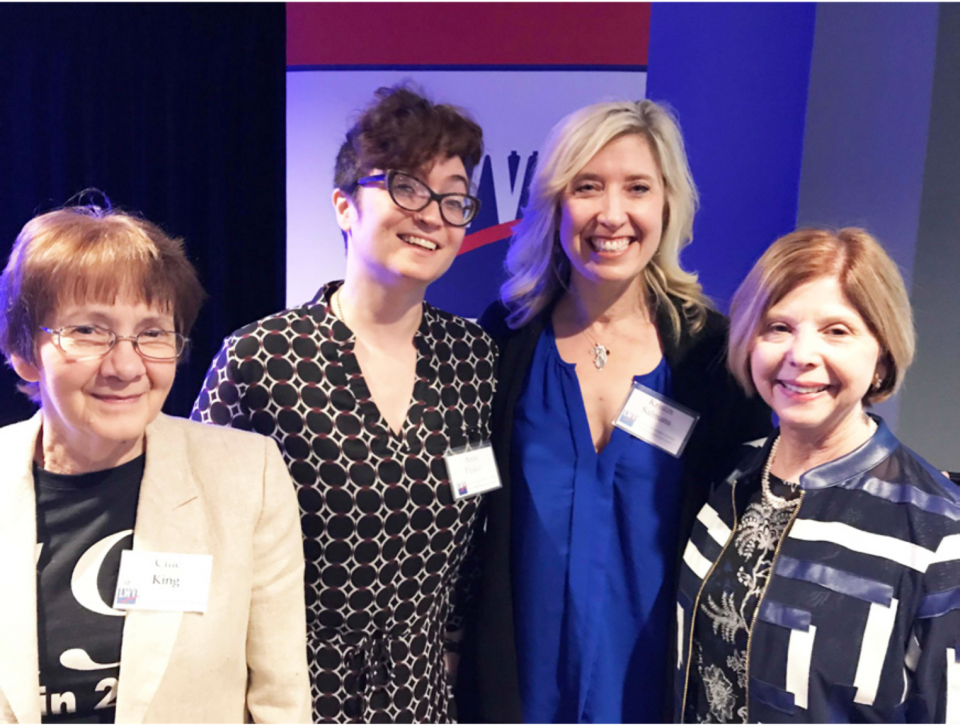 April was a busy League month, and the last weekend saw both the State Council in Great Bend and our Annual Meeting, held at Maceli's.
The Annual Meeting featured a fascinating presentation by Dr. Diana Carlin on Kansas' role in the history of women's suffrage. The League's accomplishments in the past year were recognized, the budget approved, and new officers elected. Among those were Kristin Salmans and myself, who count ourselves honored to represent our League as your new co-presidents in the coming year.
We will be meeting this week with outgoing co-presidents Ann Carlin Ozegovic and Marlene Merrill to learn more about planning and organization and our duties to the board and to the League as a whole. We look forward to your advice and support as we learn on the job!