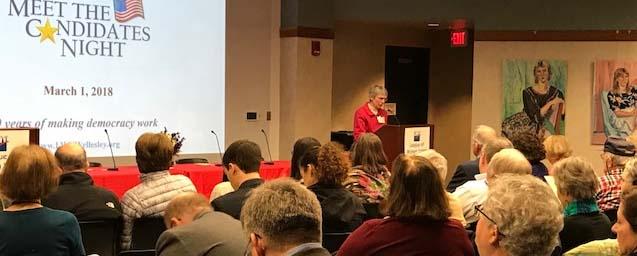 Meet the Candidates Night was held on Thursday, March 1, 2018 at Wellesley Free Library and was a chance for voters to meet the candidates for town-wide office, hear their positions on issues of importance to the town, and pose questions directly to them. Nineteen of the 21 candidates running for eleven Town-wide offices participated, including all of the candidates for the five contested seats (Town Clerk, two on the Natural Resources Commission and two on School Committee). The evening was moderated by Jo-Ann Berry of the Acton LWV and members of the Key Club served as timers and runners. Ellen Gibbs, Chair of the Board of Selectmen, read a resolution honoring the Wellesley League's 80th birthday (see below) and Roche Bros. provided a delicious birthday cake for the event. To watch Meet the Candidates Night, scroll down to see the video, courtesy of Wellesley Media. Many thanks go to Erry Johnson and her team for organizing this fabulous event!

The Wellesley League also honored eight retiring elected town officials with Certificates of Distinguished Service.
The League of Women Voters of Wellesley, a nonpartisan political organization, has been dedicated to encouraging active and informed participation in government in Wellesley for the last 80 years. In sponsoring Meet the Candidates Night, it adheres to strict guidelines to assure a fair and impartial opportunity for all candidates to present their views. Related League-sponsored events include "How to Run for Public Office", Voter Registration Days at Wellesley High School and other venues, and Town Government Meet-Ups to bring elected officials together with their constituency to share ideas and concerns.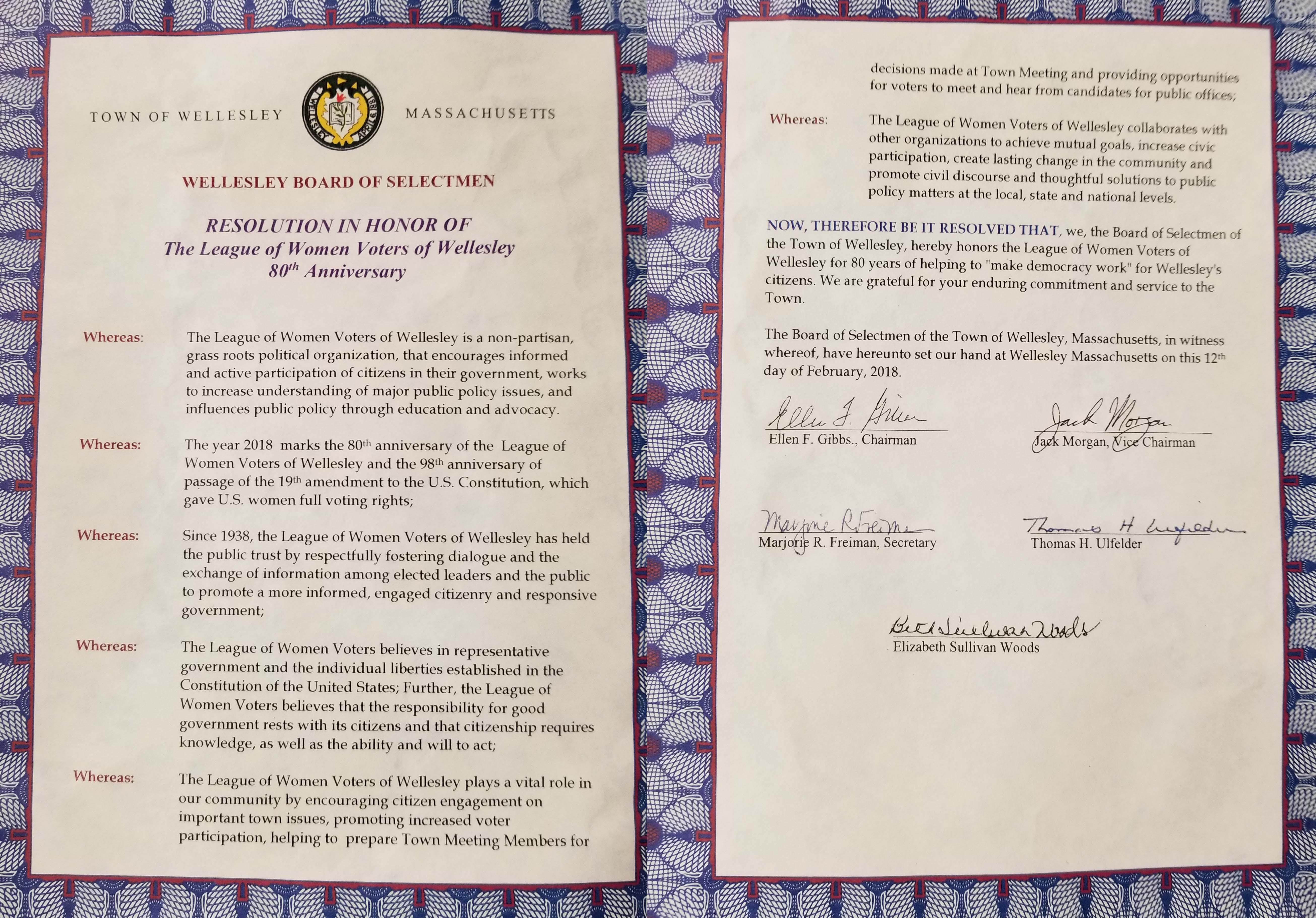 League to which this content belongs:
Wellesley