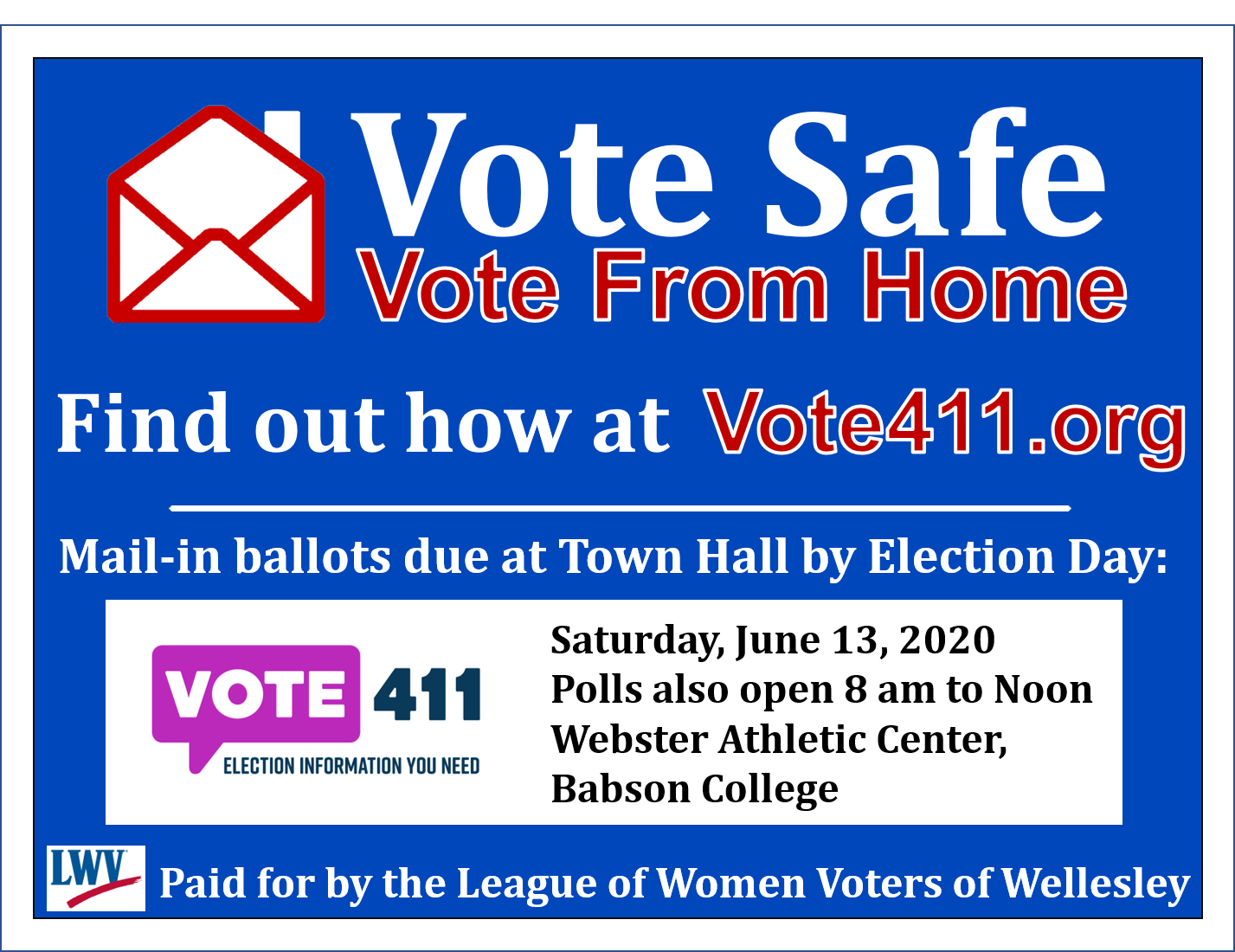 Town of Wellesley local elections on March 17, 2020, were postponed due to the COVID-19 crisis. The new election date is SATURDAY, JUNE 13, 2020 and the polls will be open from 8 am to noon at the Babson Webster Athletic Center.
The Selectmen and the Town Clerk are still encouraging EVERYONE to vote by mail. Mail-in Early Voting Ballots may be requested by printing out the
Mail-in Early Voting Ballot Request Form
, completing it with a real signature and sending it to the Town Clerk's office by using any of these options:
For residents who have already submitted absentee ballots, those votes have been counted (you do not need to vote again).
The mail-in early voting ballots are the exact ballots that would have been used on March 17, and will be used on the new election date. 
If you are not yet registered to vote in Wellesley, you may register online. The last day to register to vote will be ten days prior to the new election date.
The LWVW Vote 411 is a useful resource for helping residents learn about the candidates and issues on the ballot. Once at the Vote411.org website, you will need to enter your address to see the appropriate Voting Guide for your precinct.
League to which this content belongs:
Wellesley