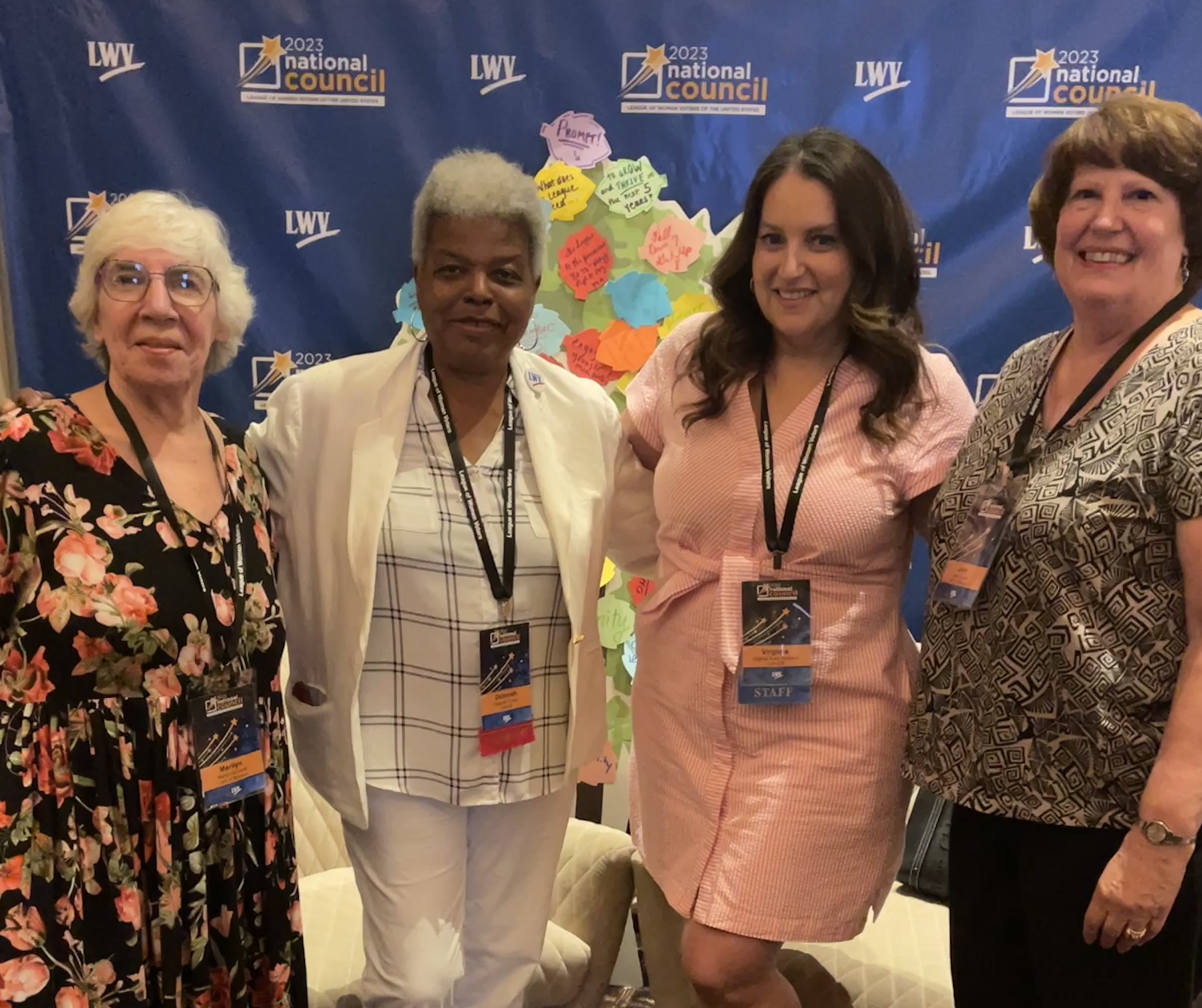 With a changing political landscape and a variety of challenges to our democracy, we need one League with a shared mission that speaks with one voice, LWVUS President Deborah Turner stressed at the LWVUS Council meeting, "Framing the Future," June 22-25.
The League's transformation journey began with a study in 2016. After the 2022 convention approved bylaw and budget changes, a membership survey was done and working groups were appointed to develop an action plan for building a renewed, larger, and more unified and effective organization. The goal is to eliminate duplicative administrative efforts to focus on building our power through advocacy, education, and voter services.
LWVMO President Marilyn McLeod and Executive Director Jean Dugan returned with more specifics, including details about how a unified membership structure might work.
League to which this content belongs:
Missouri