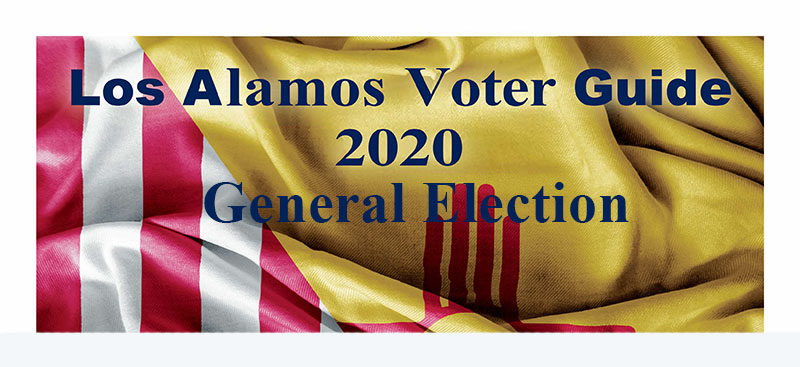 The Voter Guide is Here
The Los Alamos League of Women Voters has issued the Los Alamos Voter Guide for the 2020 General Election.  Look for a printed copy in the October 1 edition of the Los Alamos Daily Post delivered to each household.  
The general election is on November 3 and absentee and early voting begins on Tuesday, October 6. Be sure to vote and read the Voter Guide to learn about each of the candidates running for office.
Visit our Voting & Elections page for more information.