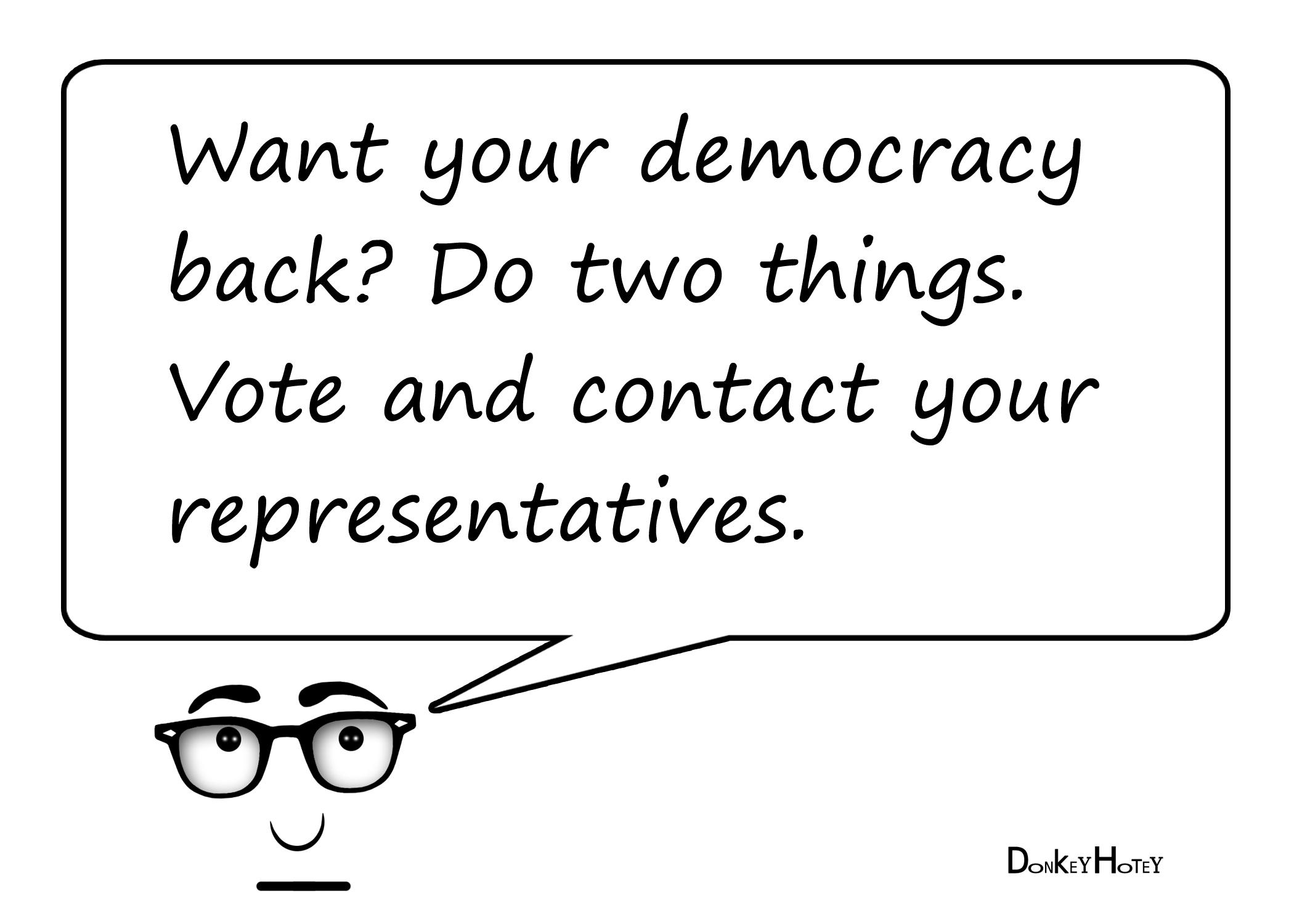 Resources for Delaware Legislative Advocacy
This page lists resources for legislative advocacy in Delaware, to provide support for LWVDE Advocacy Corps (AC) portfolio members and other community lobbyists.
LWVDE Publications
Thesse are also available elsewhere on the site, but reproduced here for your convenience:
Videos
These resource videos related to effective advocacy are available on the LWVDE YouTube Channel:
Citizen Advocacy Intro Video (5 min)- sent out prior to an LWVDE Feb 4, 2022 webinar on the topic of How To Be An Effective Citizen Advocate, this brief video includes a very helpful "five-finger" memory aid regarding what to say when speaking to your legislator.
"Citizen Advocacy Training" playlist - includes the full content from our February 2022 program, including a panel of four Delaware legislators giving tips on communicating effectively with them (1 hour), a tour of some Delaware-specific online resources for advocates (13 min), and a separate video with just Senator Pinkney's portion of the panel, which was pre-recorded (12 min).
Book Recommendations
Resources for understanding Delaware government from a historical perspective: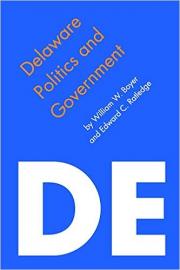 Boyer, William W. and Ratledge, Edward C., Delaware Politics and Government. University of Nebraska Press, 2009: 175 pages, plus Notes, Suggested Sources for further reading, and Index.
Delaware's smallness and projected conservative business image come to mind when we think of Delaware. Yet Delaware is complex and unique due to a number of factors, including location, sectionalism, economic and ethnic diversity, and historical development from a colonial past. Boyer and Ratledge, historian and economist/demographer, respectively, provide a concise description and analysis of Delaware's political culture and development.
Each of the twelve Chapters bears a Conclusion, enlightening enough. Of particular note are "Delaware in Transition," pp. 1 – 14, "Political Culture of the 'first State,'"pp. 15 – 24, "Political Parties and Elections," pp. 52 – 70, "The Governor and Administration," pp. 71 – 82, "The General Assembly," pp. 83 – 102, and "Courts, Judges, and Lawyers," pp. 103 – 115.
--K. Baker, Oct 2021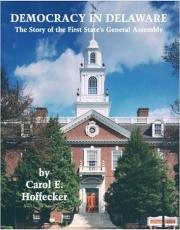 Hoffecker, Carol E., Democracy in Delaware: The Story of the First State's General Assembly. Cedar Tree books, 2003: 272 pages, plus Notes and Index.
Commissioned to write the history of the Delaware General Assembly's first three hundred years, University of Delaware historian Hoffecker begins in 1682 when representatives of the Three Lower Counties on Delaware met with those of Pennsylvania under the proprietorship of Governor William Penn to make the laws of the colony. She characterizes the eras of Delaware history in ten chapters, detailing the environment, structures, leadership, issues, political parties, debates, court rulings, legislation and relationships as they developed over time. Of note to 'come-heres' are Chapter 5, 'Delaware's Inner Civil War, 1861-1875, ' Chapter 7, 'The Du Ponts and Delaware, 1906-1921,' and Chapter 10, "The Citizen Legislators, 1973-2004.'
--K. Baker, Oct 2021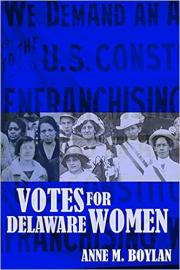 Boylan, Anne M., Votes for Delaware Women. University of Delaware Press, 2021: 169 pages, plus Appendices, Notes, Bibliography, and Index.
Eminent Historian and riveting storyteller, Dr. Boylan traces Delaware's suffrage story in four Chapter segments, "Beginnings," "Energy and Fracture: 1914-1917," "Suffrage in Wartime," and "Delaware: The Final State?" The titles reflect the pulse and pace of a movement uniting Black and white women challenging the status quo in a uniquely small, neighborly, proud and self-aware state. Dr. Boylan paints the context of the developing economic, political, and cultural environment to further women's rights and our understanding of the story well beyond the dramatic and disappointing events of 1919 to the First State's passage of the Equal Rights Amendment one hundred years beyond.
--K. Baker, Oct 2021