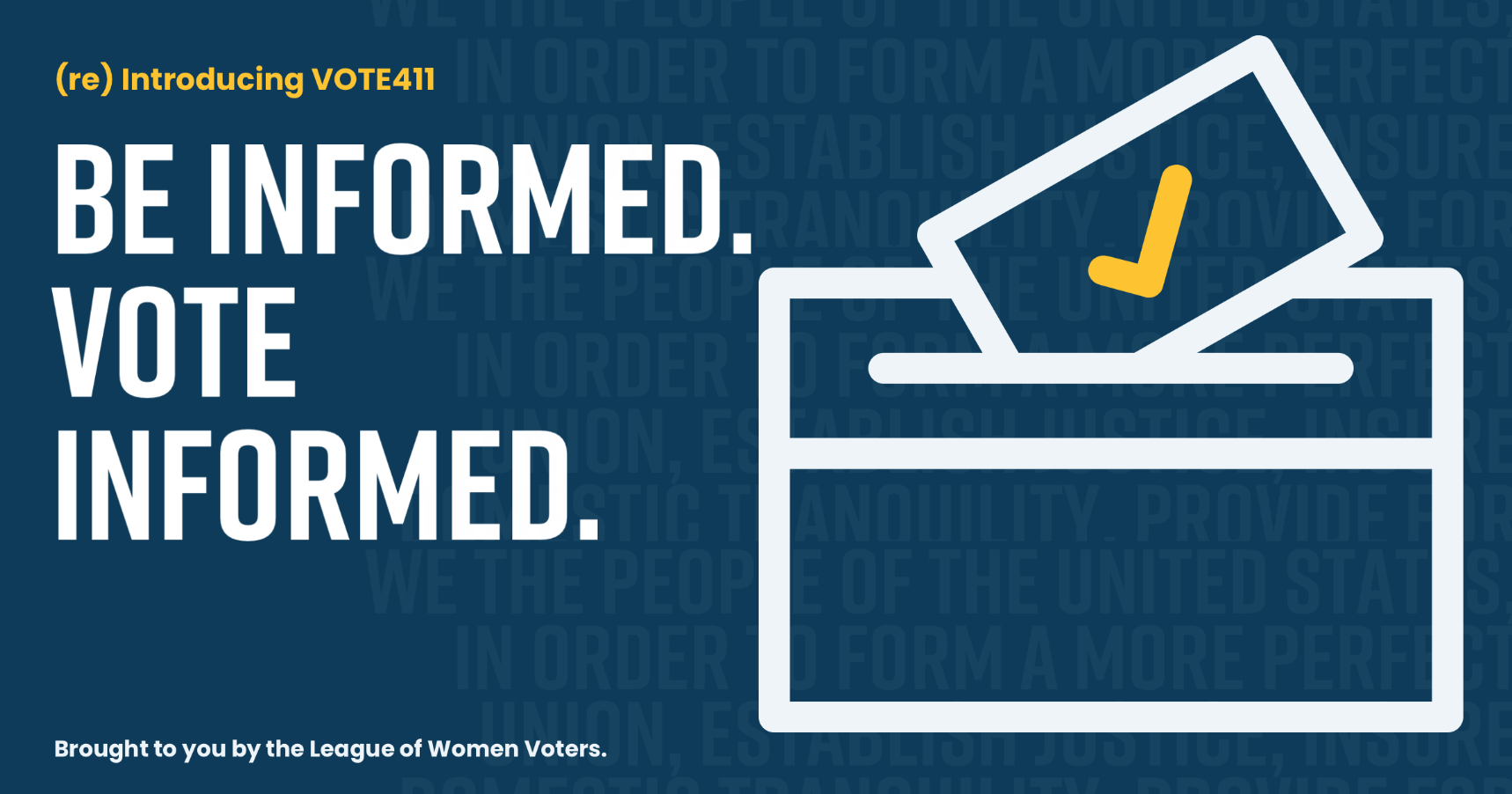 Information About the Next Election
New York now offers early voting. Learn more!
Vote411, the League's electronic voter guide will be live this October. Citizens can enter their addresses and view a customized sample ballot that includes photos of candidates, information about their positions on specific issues, their campaign websites and social media pages, and contact information for their campaign offices.
In the upcoming weeks, citizens will be able to find information about upcoming candidate forums taking place in their area and/or across the state.
Another great resource is Project Vote Smart. You can search for information about particular candidates and politicians, or enter your address to find out who is running in your district.
Personal Ballot Look-Up Tool
Enter your address to find your polling place, create your personalized voters' guide and find everything you need to vote! With your personalized guide, you will:
see everything that will be on your ballot,
compare candidates' positions side-by-side,
print out a personalized ballot with your choices to take with you on Election Day.