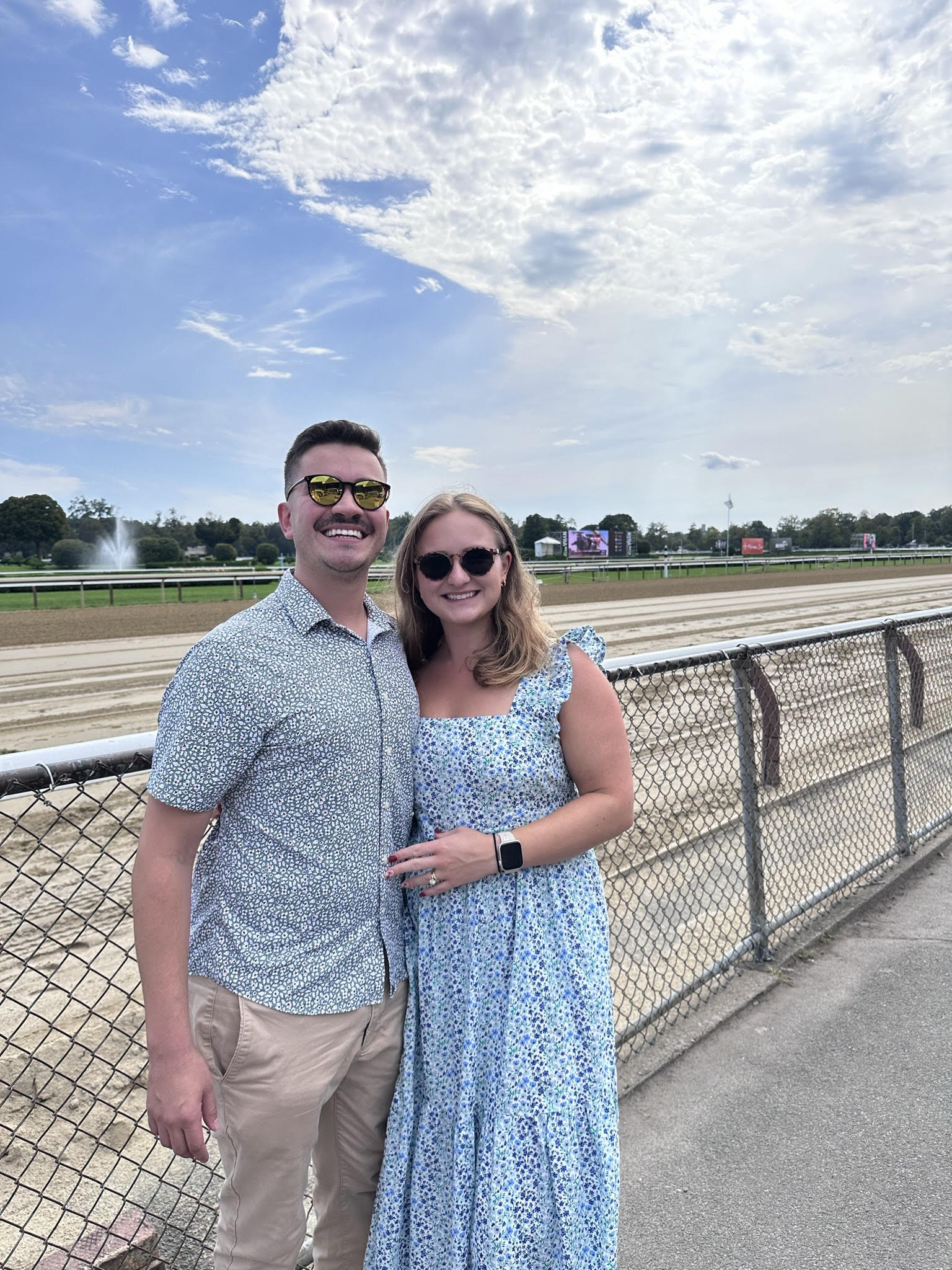 Our treasurer, Kate Peralta, is from Hickory, North Carolina, and moved to Charleston to obtain her
Bachelor of Arts with a double major in Women's and Gender Studies and History from the College of Charleston. While at the College, Kate was passionate about political efforts to further women's rights in the Charleston area and worked with the League of Women Voters, WREN, and other influential women in the area to pass an adoption of the CEDAW resolution in Charleston County. (CEDAW eliminates discrimination against women.) After graduating from the College in 2018, Kate moved to Honolulu, Hawaii, where her husband was stationed with the Navy.
Kate is passionate about advancing women and minority rights and encouraging civic participation. She is so excited to have rejoined LWVCA again now that she has relocated back to the Charleston area and is working at MUSC. In her free time, Kate enjoys needlepointing and embroidering items to sell in her Etsy shop, hanging out with her family and dog, and traveling with her husband.
Kate notes that politics has become so divisive over the past couple of years, so much so that it has
become more difficult to advocate for voter education and fight misinformation surrounding voting.
These challenges make the League's work more important than ever to ensure that the public has
correct, non-biased information about voting, politicians' stances, and civic engagement.
She would recommend that others join the League because the League offers such a great opportunity to be involved in an organization that truly works for the people of this country. The League, both locally and nationally, does such important work to ensure that our democracy is working for everyone, and it is an honor to be a part of that.
Kate would implore a new voter to take time to truly educate themselves on the tumultuous history of voting in this country to appreciate the privilege it is to be able to vote. Women and minorities had to quite literally fight for their right to vote, a lot of people sometimes take the gift of voting for granted. Peralta would also ask them to really educate themselves on the issues that they care about and take time to seek out politicians that align best with their opinions, regardless of what party they belong to.