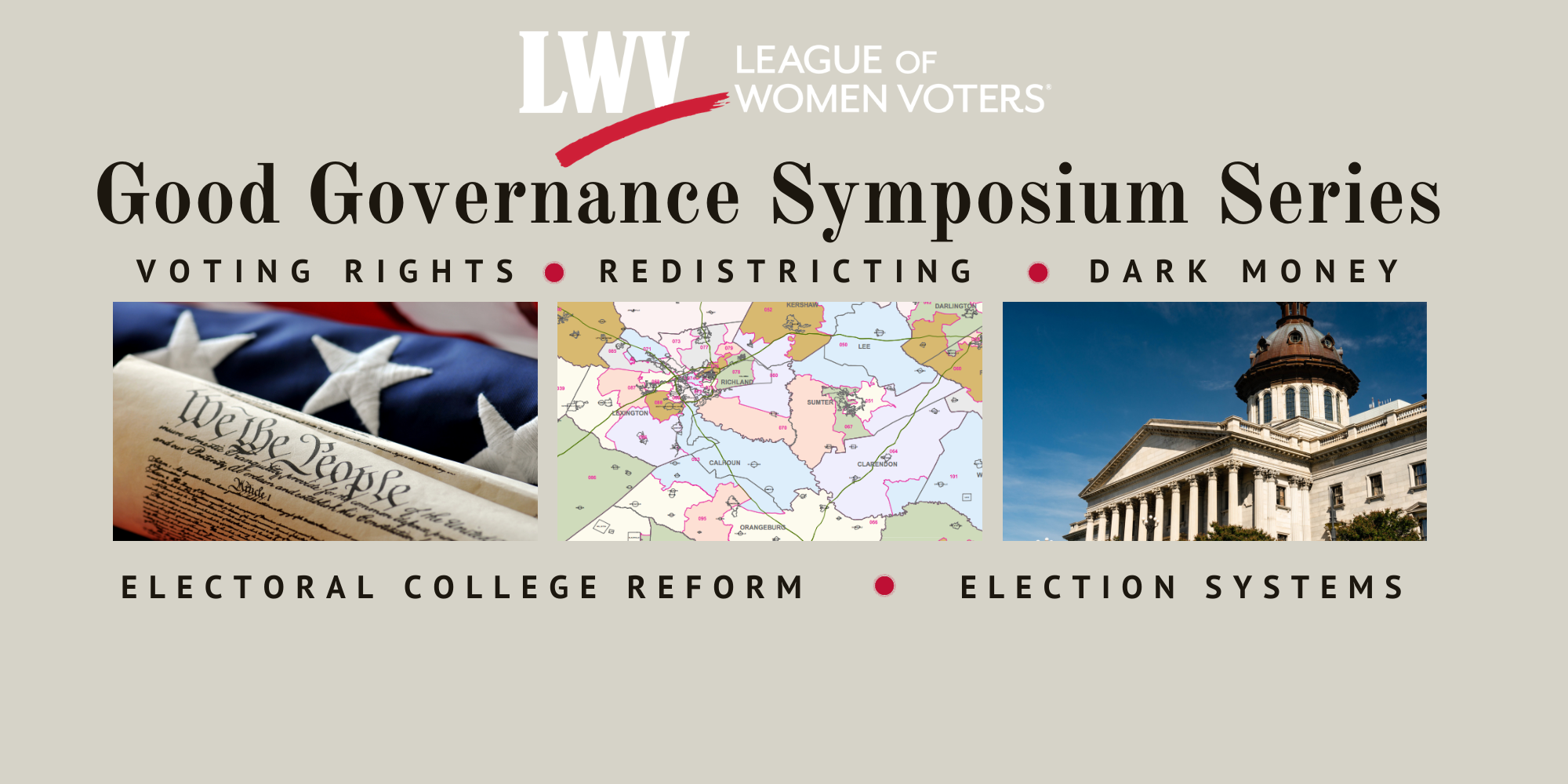 The League of Women Voters studies and advocates on a number of policy issues, but there is a core group of good governance issues that impact all of the rest. Without solid voting rights laws, or campaign finance laws, or redistricting reform, our entire democratic process is threatened. 
Our 2021 Good Governance Symposium aims to promote education and awareness relating to critical good government issues affecting our democracy. 
Session 1: Voting Rights
Voting is a fundamental right and all eligible voters should have the equal opportunity to exercise that right. We are dedicated to ensuring that our elections remain free, fair and accessible. This important first session set the stage for our entire series. We explored the history of the Voting Rights Act, attempts to dismantle the legislation, including the impacts of Shelby County v. Holder (2013), recent voting restrictions and solutions to move forward and ensure every person has a voice.