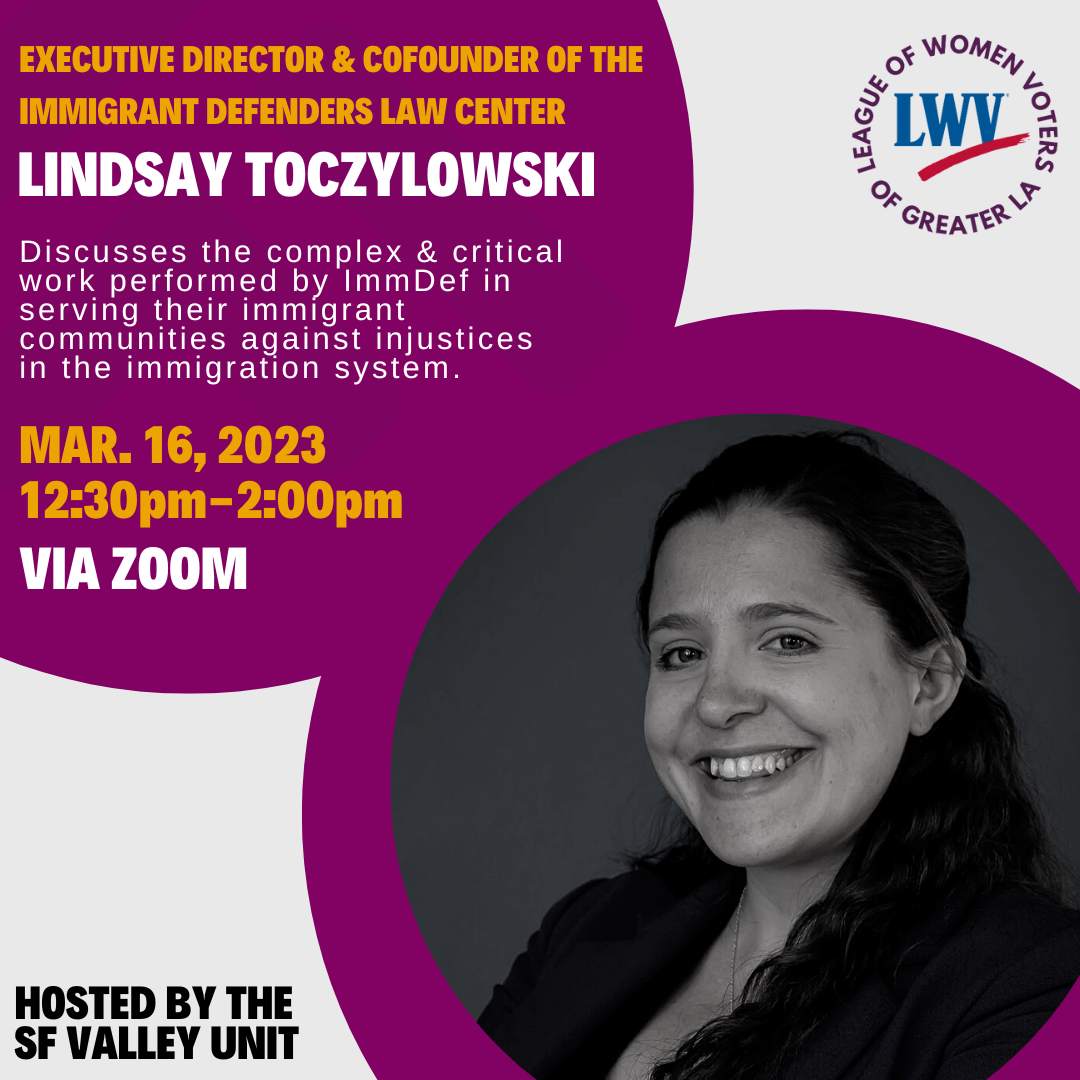 Thursday, March 16, 2023 - 12:30pm
The San Fernando Valley Unit is pleased to announce that Cofounder and Executive Director Lindsay Toczylowski of ImmDef - Immigrant Defenders Law Center will be their monthly speaker for March.
The Immigrant Defenders Law Center is a next-generation social justice law firm that defends their immigrant communities against injustices in the immigration system.
ImmDef believes that the right to counsel in deportation proceedings is a necessary step towards ensuring due process for all.
ImmDef was founded in 2015 by a group of experienced public interest immigration lawyers and their rapid growth is a testament to the need for their services in the communities they serve.
ImmDef is a proud woman-led organization with 86% BIPOC staff. Many of their staff members are immigrants themselves or the children or grandchildren of immigrants. As such, their team draws upon their deep roots in the communities they serve in order to provide culturally competent legal services.
You can learn more about Immigrants Defenders Law Center on their website.
Zoom meeting will be recorded and be made available on our new YouTube channel the following week.