Board of Directors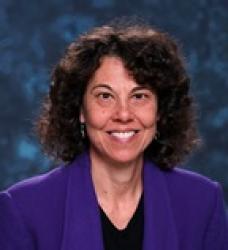 Mona Field, President
Mona Field is a former political science professor at Glendale Community College. Mona was elected to the LA Community College District to serve as a member of the Governing Board. Mona has facilitated workshops and panels for the Faculty Association of the CA Community Colleges, the Community College League of CA, and the California Studies Center.  She is a member of the Board of the Los Angeles Leadership Academy and is on the Board of the Foundation for the LA Community College District. Mona is author of a best selling college textbook, California Government and Politics Today, now in its 15th edition. 

Laurice Sommers, 2nd Vice President
Laurice Sommers came to the attention of the College Board and was elected to the Board of Trustees. Penny served as Senior Educational Manager, assisting superintendents, administrators, counselors and teachers from school districts in southern California, Idaho, Arizona and Hawaii. She believes that every student deserves to graduate from high school equipped with the knowledge, skills, attitudes and behaviors to be successful in college and the workforce.

Jodi Doane, Secretary
Jodi Doane is a native of Chicago and was an active board member of the League of Women Voters of Chicago from 2012 until she relocated to Los Angeles in August 2015. She is committed to social justice and performing tikkun olam, repairing the world. She fights for youth development, common sense gun laws, sensible juvenile justice practices, fair and compassionate immigration, self-sufficiency through employment, and animal welfare; and against human trafficking. She assists non-profit organizations across the nation in their efforts through program development, board training and grant writing.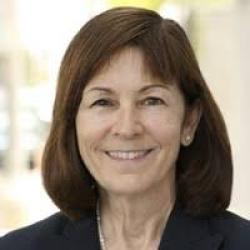 Cathy Kaiser, Treasurer
Cathy Kaiser has an M.B.A. from the University of Michigan in Ann Arbor and a B.S. in Accounting from Wayne State University in Detroit.  She is a licensed CPA in California. Most recently, Cathy served as SVP, Financial Planning for AmeriHome Mortgage, a fast-growing mortgage company started in 2014. Cathy spent twenty-five years at Countrywide Financial Corporation (CFC) / Bank of America (BAC) working in various executive-level audit, finance and accounting roles. Cathy is a Consultant with Executive Services Corp., a Cherie Blair Foundation Mentor, and a Board member for Notre Dame Academy Schools of Los Angeles.
Mary Dickson
Mary has been a member and served on the board of the Glendale/Burbank League for nearly 30 years, most recently as President. She has experience with local non-profit organizations and helped form Walk Bike Burbank, a local chapter of the Los Angeles Bicycle Coalition. She is a certified bicycle instructor and speaks frequently to groups about bicycle safety both for individuals and in planning of infrastructure. In her working life, Mary is an attorney working in the affordable housing group of a national law firm specializing in real estate finance. Naturally, Mary enjoys bike riding in her spare time, as well as gardening and reading.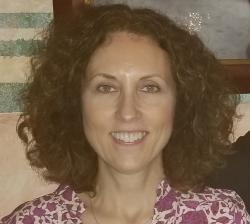 Gina Thornburg, Director-at-Large
Gina K. Thornburg, PhD, is an author, editor, and independent scholar-activist based in Woodland Hills. She holds a PhD in geography from Kansas State University and a master's degree in geography from California State University, Northridge, as well as journalism and French degrees from the University of Kansas. A nearly 34-year resident of Los Angeles, she is the executive director of Coalition for Valley Neighborhoods, which has fought for affordable housing and community-serving development in the southwest Valley. She has also served as an active member of the West Valley Neighborhood Alliance on Homelessness. As the at-large alternate member of the Woodland Hills Warner Center Neighborhood Council since fall 2017, she has stood for truth-telling, transparency, and inclusive governance.
British Wagya, Director-at-Large
British has been a resident of Los Angeles for 15 years, and is originally from Chicago, IL. She began her career as a Bank Examiner with the Federal Deposit Insurance Corporation and now works in the Regulatory Relations department of USAA. She received her B.S. in Finance from Hampton University in Hampton, VA. British joined the LWVLA Board in 2020. British initially attended a LWVLA new members' meeting back in 2017, but was a little preoccupied with her newborn twins to fully participate. She has been an active member with LWVLA since 2019, when she began her service on the DEI committee. In addition, British volunteers on the Voters Service Committee. She also volunteers with Operation Hope, proving financial literacy outreach for youth to young adult participants throughout LA County; and is an active member of her lay buddhist organization SGI-USA.
Staff

Dr. Ninochka McTaggart, Executive Director
Dr. Ninochka McTaggart is a Los Angeles native and the daughter of Jamaican immigrants. She is a sociologist who researches race, gender and other forms of inequality in society. Before joining the League of Women Voters she worked as the Director, Research and Outreach at the Geena Davis Institute on Gender in Media. She also served as a guest curator of "Don't Believe the Hype": L.A. Asian Americans in Hip Hop at the Chinese American Museum, an exhibit grounded in her dissertation research. She has also worked as a college-level educator and Diversity, Equity and Inclusion specialist. In 2020, she co-authored a book on white privilege, entitled White Privilege: The Persistence of Racial Hierarchy in a Culture of Denial with Dr. Eileen O'Brien. She received a Bachelors of Arts from the University of Southern California, a Masters of Arts from California State University,  Los Angeles and doctorate from the University of California, Riverside.
Paula Manuela Arechiga - Executive Assistant & RAC Election Manager
Paula M. Arechiga was born Pasadena, CA and raised predominantly in the San Fernando Valley. She completed her Bachelor's degree in Philosophy with a minor in Civic and Community Engagement at the California State University of Northridge in 2022. Paula is a proud Chicana,whose family history is tied to the violent displacement of three thriving Mexican & Mexican-American communities: La Loma, Bishop and Palo Verde. 
Advisory Council
Lizette Carbajal, VP of Community Relations & Communications for Telemundo 52 & NBC 

Carrie Hidding, Founder and Co-President, teamCFO 

Laura Kim, Executive Vice President, Campaigns & Engagement, Participant Media

Georgia Mercer, LACCD Boardmember, Ret.