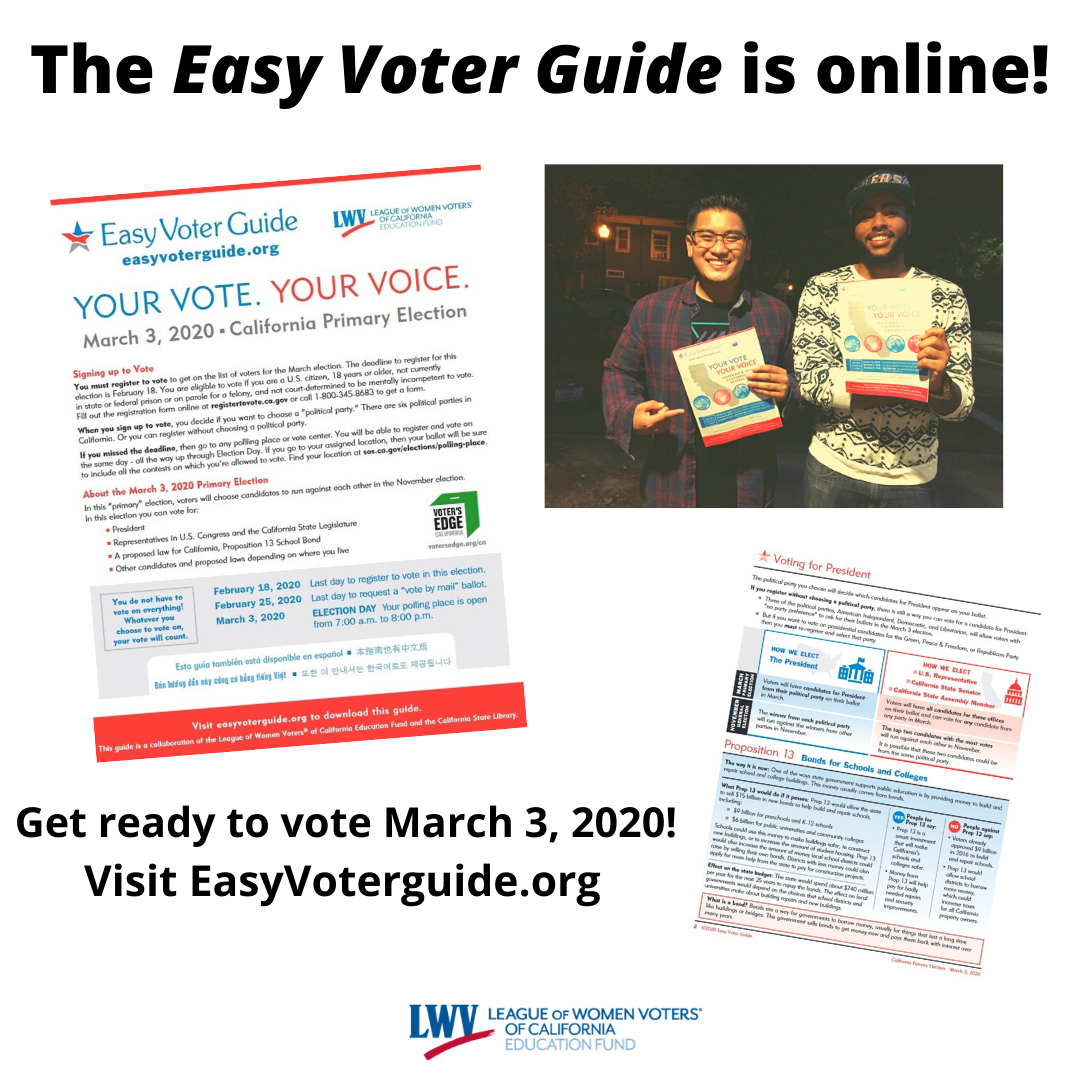 YOUR VOTE COUNTS - TU VOTO CUENTA
English - Voter Guide
This Voter Guide is provided by the League of Women Voters' Education Fund.
The Education Fund encourages active and informed participation in government and increased understanding of public policy through education.
Spanish - Guía para Votantes
La Guía para el votante es ofrecida por el Fondo Educativo de La Liga de Mujeres Votantes. El Fondo educativo recomienda una participación activa e informada en el gobierno para incrementar la comprensión de los asuntos de politicas públicas a través de la educación. Vote el 3 de Marzo, 2020.