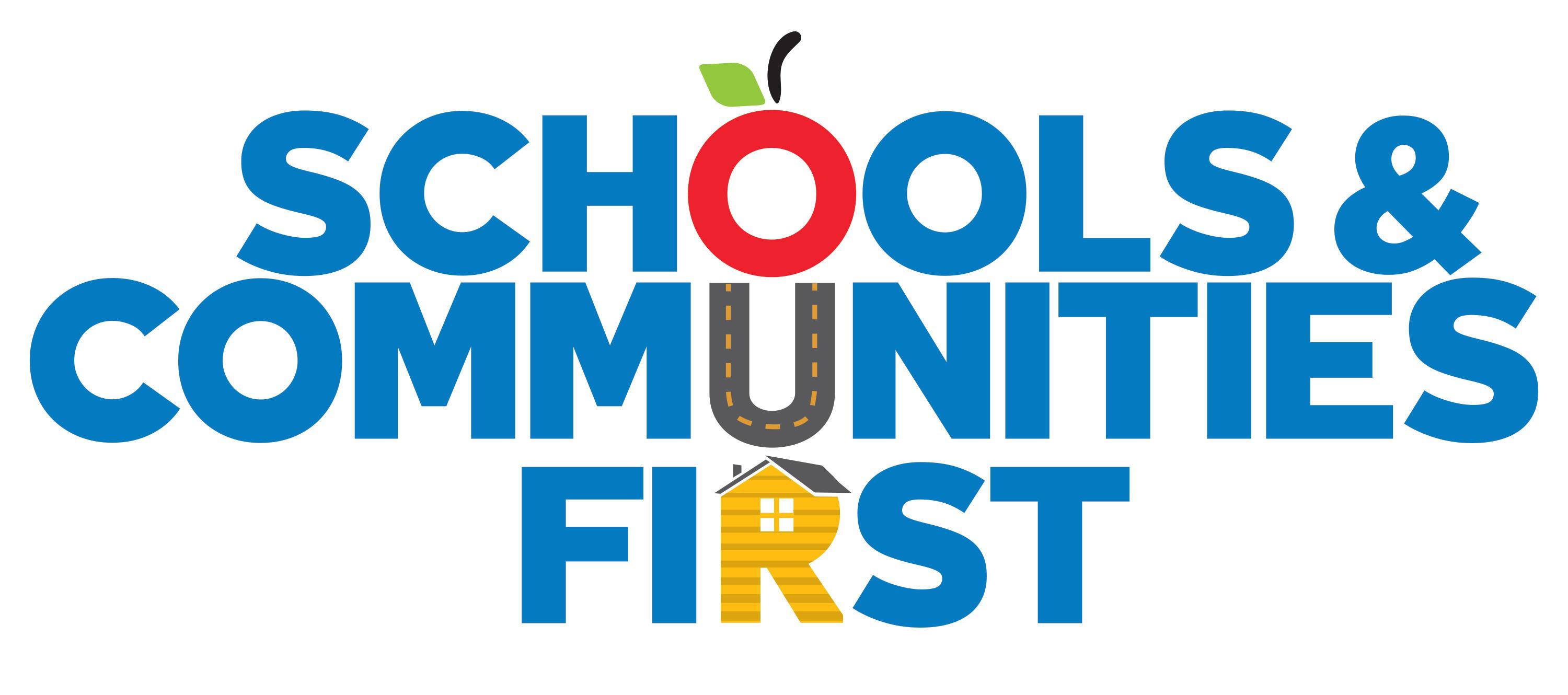 Who is Schools and Communities First?
Most of us want similar things: good schools for our children, a healthy family, and safe neighborhoods. But for nearly four decades, big corporations have not been paying their fair share, leaving California with the most overcrowded classrooms in the U.S. and with some of the worst ratios of counselors, librarians, and nurses per student. Schools & Communities First ensures that our schools and communities come first with the resources to educate all of our kids and the services to support all of our families. It closes commercial property tax loopholes benefiting a fraction of corporations and wealthy investors, without affecting homeowners or renters, and reclaims $12 billion every year to fund world-class schools and strengthen local economies to lift up all Californians.We can no longer afford to keep giving billions of dollars in tax breaks to millionaires, billionaires and big corporations. Closing California's commercial property tax loophole restores funding for schools, community colleges and other vital community services, including emergency responder services, parks, libraries, health clinics, trauma centers, affordable housing, homeless services, and roads. It's time to invest in California's future!
What does Schools & Communities do?
Reclaims

over $12 billion per year for K-12 schools, community colleges and local communities.

Closes

commercial property tax loopholes and ends shady schemes that big corporations and wealthy investors use to avoid paying their fair share of property taxes.

Protect

all homeowners and renters by maintaining tax protections for ALL residential property.

Invests

in educating all of our kids and in the vital services necessary to support our families and communities.

Provides

the single largest tax incentive in a generation to spur new investment in small businesses.

Levels

the playing field for all the businesses that already pay their fair share.

Ensures

strict accountability so that money goes directly to our students and communities.
Click here to learn more about this measure.
TAKE ACTION WITH US - HOW TO GET INVOLVED
Attend one of the speakers training for
Schools and Communities First
.
This two-hour training will cover all you need to know to become a well-spoken advocate for the measure on the November 2020 ballot.
Please register to any of the following training's:
We have petition forms available.
Please contact our office if you can join the effort by collecting signatures. We can provide you with resources, fact sheets, and signature gathering instructions.