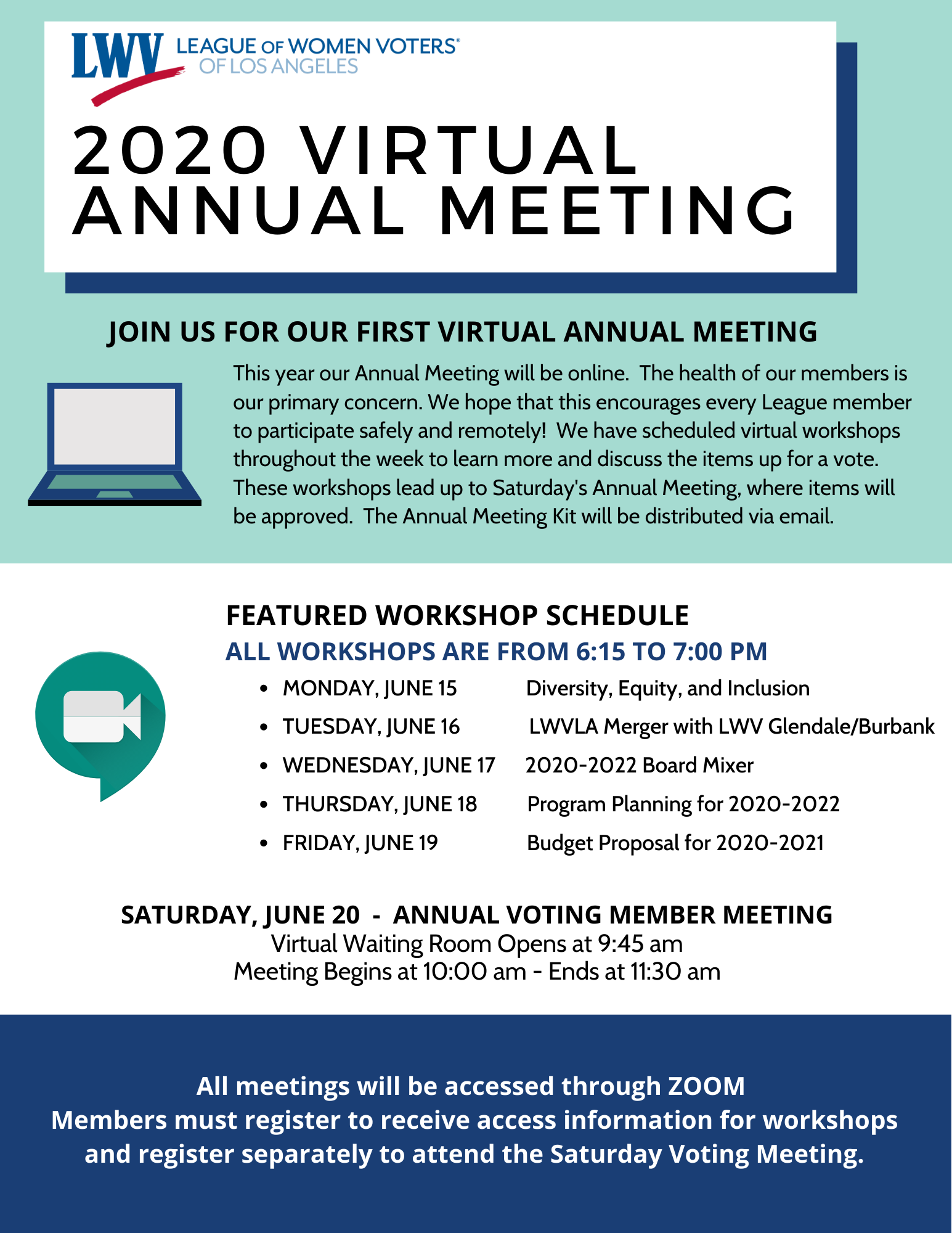 Saturday, June 20, 2020 -

10:00am

to

11:30am
Join us for our first virtual Annual Meeting
Saturday, June 20 Annual Voting Meeting
Meeting Begins at 10:00 am - Ends at 11:30 am
$15 registration fee for the webinar helps cover the cost of the Zoom platform.
Annual Meeting Workshop Schedule 
MONDAY, JUNE 15           

Diversity, Equity, and Inclusion

TUESDAY, JUNE 16          

LWVLA Merger with LWV Glendale/Burbank

WEDNESDAY, JUNE 17    

2020-2022 Board Mixer

THURSDAY, JUNE 18       

Program Planning for 2020-2022

FRIDAY, JUNE 19              

Budget Proposal for 2020-2021
Annual Meeting Kit
To access the Annual Meeting Kit, please login into the Members Only page. If you are experiencing any issues logging into the Members Only page, please email Elizabeth at aa [at] lwvlosangeles.org with your inquiries.