Your support goes directly to the League's work to protect and defend our democracy. Together we can ensure our elections are free, fair and accessible.
Please note that your gift to the LWVLA, a 501(c)(3) organization, is tax-deductible. EIN # 95-3972988
There Are Many Ways to Donate...
Want to network and hear great speakers while supporting the League? Join the Civic Society!
Give a legacy gift that will ensure the League keeps Making Democracy Work for generations to come.
Other Ways To Support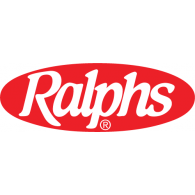 Register your Ralphs Club Card
If you register your Ralphs Club Carrd for the League of Women Voters of Los Angeles, a percentage of your Ralphs grocery store purchases will apply towards a contribution to the LWVLA.
Go to http://www.ralphs.com, click on Community Contributions, then click on Participant.
Type in NPO number 84931. (This is the NPO number for League of Women Voters of Los Angeles)
Type in your Ralphs Card number. (Do you use your phone number at the register? Call 800-660-9003 to get your Club Card number.)
Members must swipe their registered Ralphs Club Card when shopping for each purchase to count.

Amazon Smile
Add the League of Women Voters of Los Angeles to your Amazon Smile account, and use https://smile.amazon.com to make future Amazon purchases. A percentage of your purchases will automatically  become donations to LWVLA.