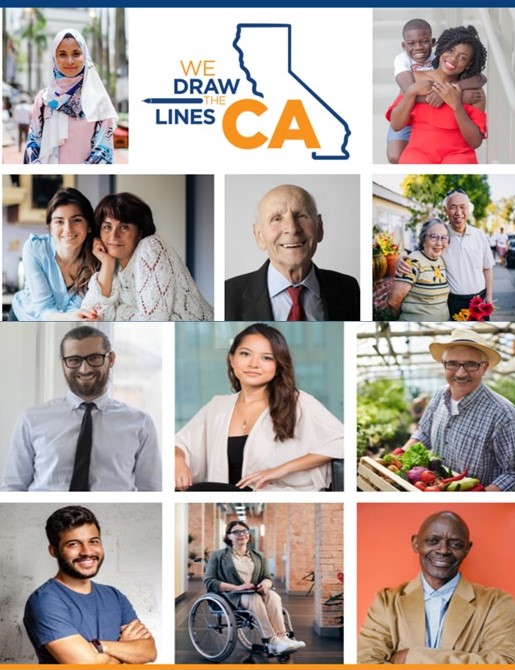 Thank you to all who participated and made the redistricting process a success. We are excited to announce the addition of individual district PDFs on our website's 'Final Maps' tab.
To view the PDFs, please visit: https://www.wedrawthelinesca.org/final_maps.
Under each map type, you will find a bullet titled 'Final PDFs.' Click on the link to access individual district illustrations.
REPORT
BOE
CONGRESSIONAL
SENATE
ASSEMBLY
Additionally, you can scroll down to the bottom of the page to view a district on the map viewer.
California Citizens Redistricting Commission
http://www.wedrawthelinesca.org/