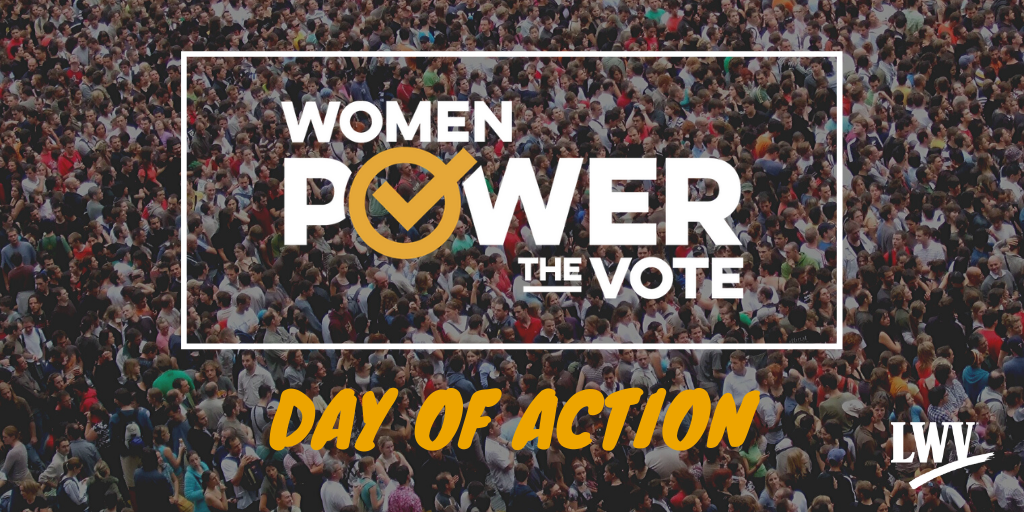 Time Range For Action Alert:
February 14, 2020

to

March 14, 2020
Women Power the Vote Day of Action 
Women have played a fundamental role in shaping an inclusive and active electorate. Women have powered—and continue to power—the vote. On the 100th birthday of the League of Women Voters, we are keeping in line with the fact that we were born from the suffrage movement and are centering our Day of Action around the theme: Women Power the Vote. 
Our organization is rooted in a 100-year history of fighting to strengthen our democracy, and we will demonstrate our continued power through a coordinated Day of Action on February 14, 2020.
Check out the map to see what Leagues in your area have events planned on and around February 14—then find a League to learn how to get involved!   
DEI NOTE
100 years ago, women didn't have representation in government. With the ratification of the 19th Amendment, women and their allies won the biggest growth in our democracy in the last 100 years. We celebrate this great accomplishment by standing in our power, but at the same time, we acknowledge that the 19th Amendment did not break down voting barriers for all women. Even today, our work is not done.  
Issues referenced by this action alert: