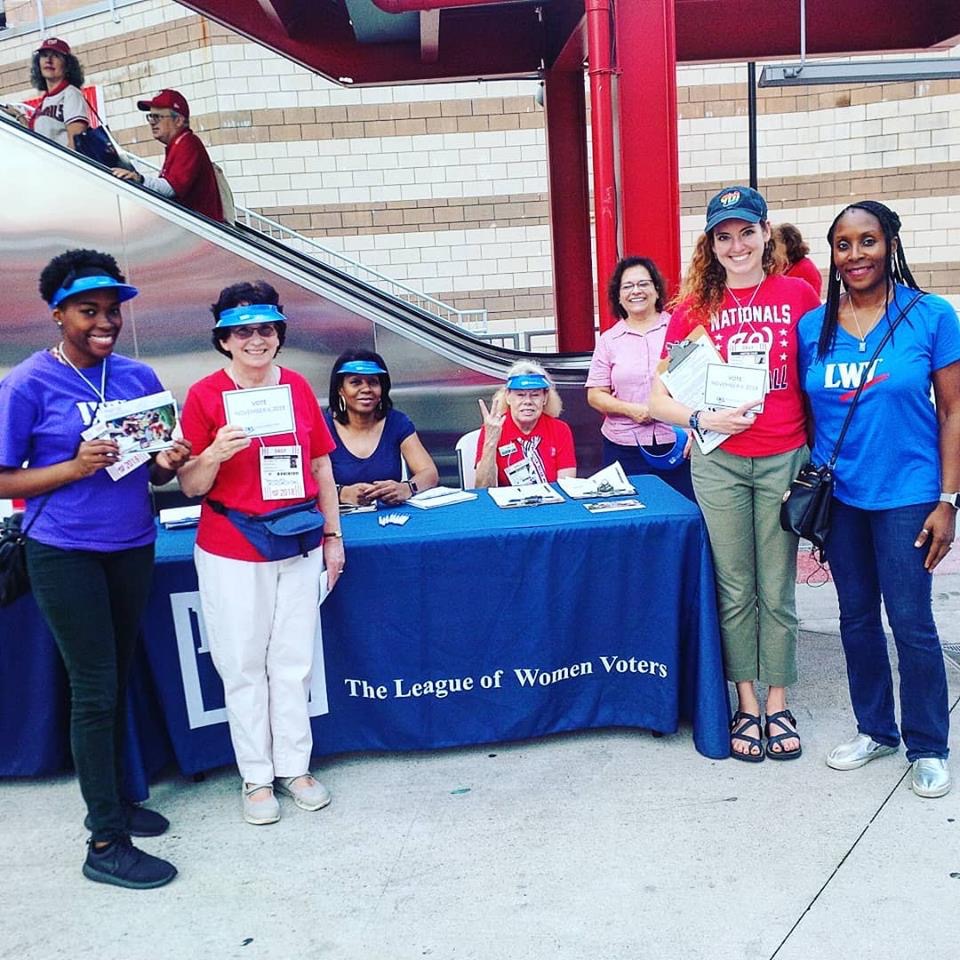 Location
Nationals' Statdium
1500 South Capitol Street SE
Washington, DC
District Of Columbia
20003
District Of Columbia US
Tuesday, September 24, 2019 - 6:15pm
VOTER REGISTRATION DAY AT Washington Nationals Stadium and Recognizing the LWV
BUY A FAN AND BECOME A FAN!
Representatives from the DC, MD and VA Boards of Election will be registering voters at Nats Stadium on September 24, National Registration Day. The League will have on-field recognition before the game. A limited number of us will be able to go down and be on the field for recognition, and the League Logo will be on the scoreboard so it will be really good for the crowd to see us all there! Voter Registration may be the theme of the mascot race, too.  Arrive at stadium by 6:15pm to partake in pregame recognition.
We have 75 tickets available and they will be issued electronically. Here is the EventBrite link where you can purchase a fan with the League Logo on it and get a free ticket to the game. Your ticket will be delivered to you electronically.
For questions, contact LWVDC President Kathy Chiron
Issues referenced by this event:
Tags: