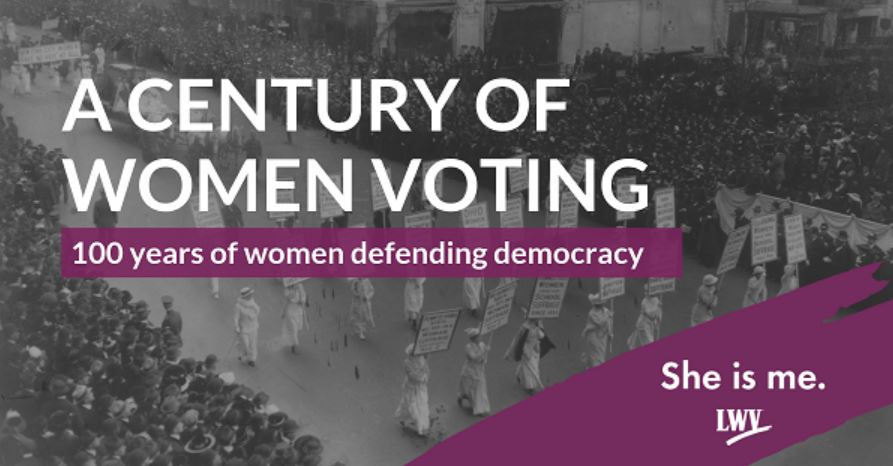 Friday, February 14, 2020 (All day)
On February 14th, the LWV Hawaii will be receiving a Proclamation from the Governor to celebrate the 100th Anniversary of the League of Women Voters and the passing of the 19th Amendment.

The League is proud to be nonpartisan, neither supporting nor opposing candidates or political parties at any level of government, but always working on vital issues of concern to members and the public.

The League encourages informed and active participation in government, works to increase understanding of major public policy and influences public policy through education and advocacy. We envision a democracy where a person has the desire, the right, the know and the confidence to participate.

We will be joined in this celebration with some members from the LWV Hawaii State Board, LWV Hawai'i County members and LWV Honolulu County members. Several legislators such as Rep Chris Lee, Rep Nicole Lowen, Sen Laura Thielen, Rep Any Perruso, Rep Joy San Buenaventura as well as Community Partners from Common Cause Hawai'i, AAUW Hawai'i and the Hawai Women's Caucus were invited to participate in this celebration.

We will be hosting a luncheon following the ceremony at the Mandalay's Restaurant.