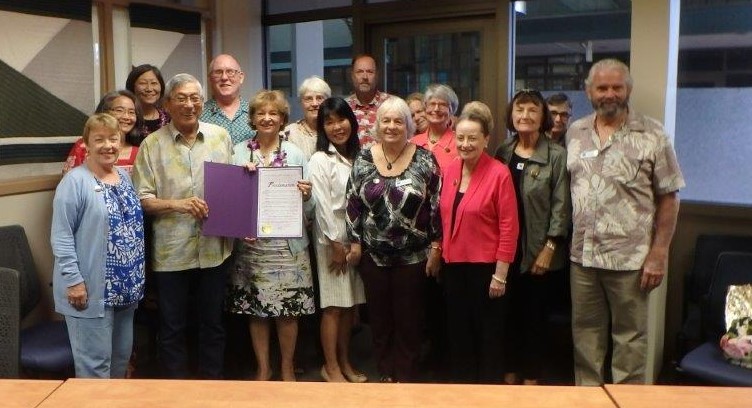 Location
Hilo Bay Cafe
Hilo
Hawaii
96720
Hawaii US
Wednesday, February 5, 2020 (All day)
100th Anniversary of the League of Women Voters and the 19th Amendment
Join the League of Women Voters of Hawai'i County in recognizing the strides made while sharing stories of our members, celebrating the power of women voters, and setting our sights into the next century.

DAY'S AGENDA
9:00 a.m. - Commemorative Ceremony* by Hawai'i County Council. Meet at County Council Chambers, 25 Aupuni St., by 8:50 a.m.
10:00 a.m. - Proclamation by Mayor Harry Kim.* Meet at Mayor's Office.
11:00 a.m. - Sign-in opens for luncheon at Hilo Bay Cafe

11:30 a.m. - Guest Speaker, Dr. Michelle Mitchell, Hilo Medical Center, on the state of health care on the Big Island

12:00 p.m.

- Lunch
BACKGROUND
"Women Power the Vote" is the theme of the League-wide day of action on February 5th, 2020. Some milestones in the history of the League:
1920 - LWV founded as part of the Women's Suffrage Movement

1920 - The 19th Amendment to the Constitution gives women the right to vote six months later

1973 - The LWV Charter is amended to include male voters

2006 - The LWV has grown to a grassroots organization with chapters in 50 states and over 150,000 members
In honor of the LWV's anniverary, the Hawai'i County Council will issue a commemorative message, and Mayor Harry Kim will issue a proclamation!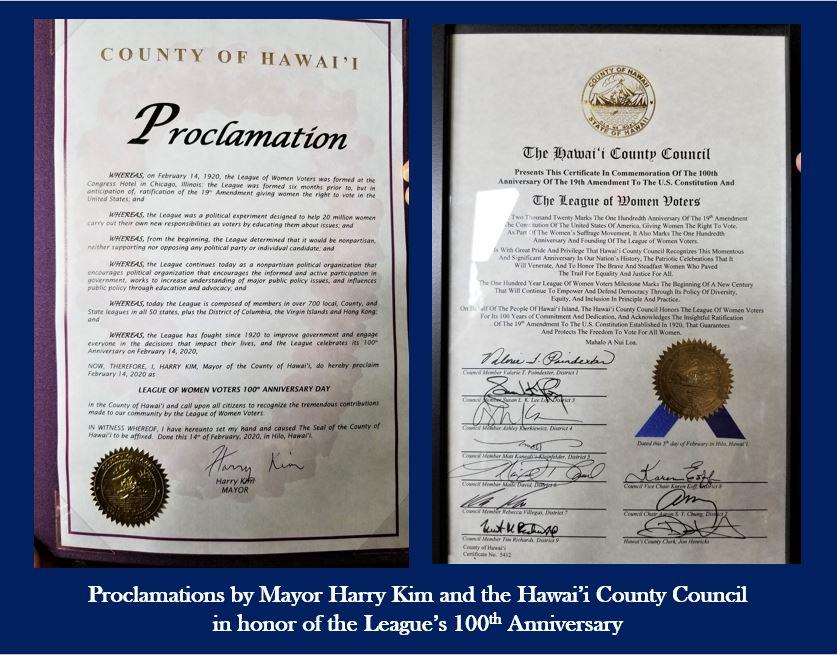 Joining us as guest speaker at our meeting at Hilo Bay Cafe will be Dr. Michelle Mitchell, who will discuss the state of health care on the Big Island. Dr. Mitchell graduated from the UH JABSOM Family Medicine Residency and has been practicing Board-certified Family Medicine on Hawai'i Island for over 11 years.
She is a clinical instructor for multiple schools, both local and on the mainland, and stays involved in the local community. For the last several years, she has been helping to sound the alarm regarding the severe physician shortage in Hawai'i, particularly by highlighting the issues surrounding insurance reimbursements and how administrative burdens lead to physician burnout.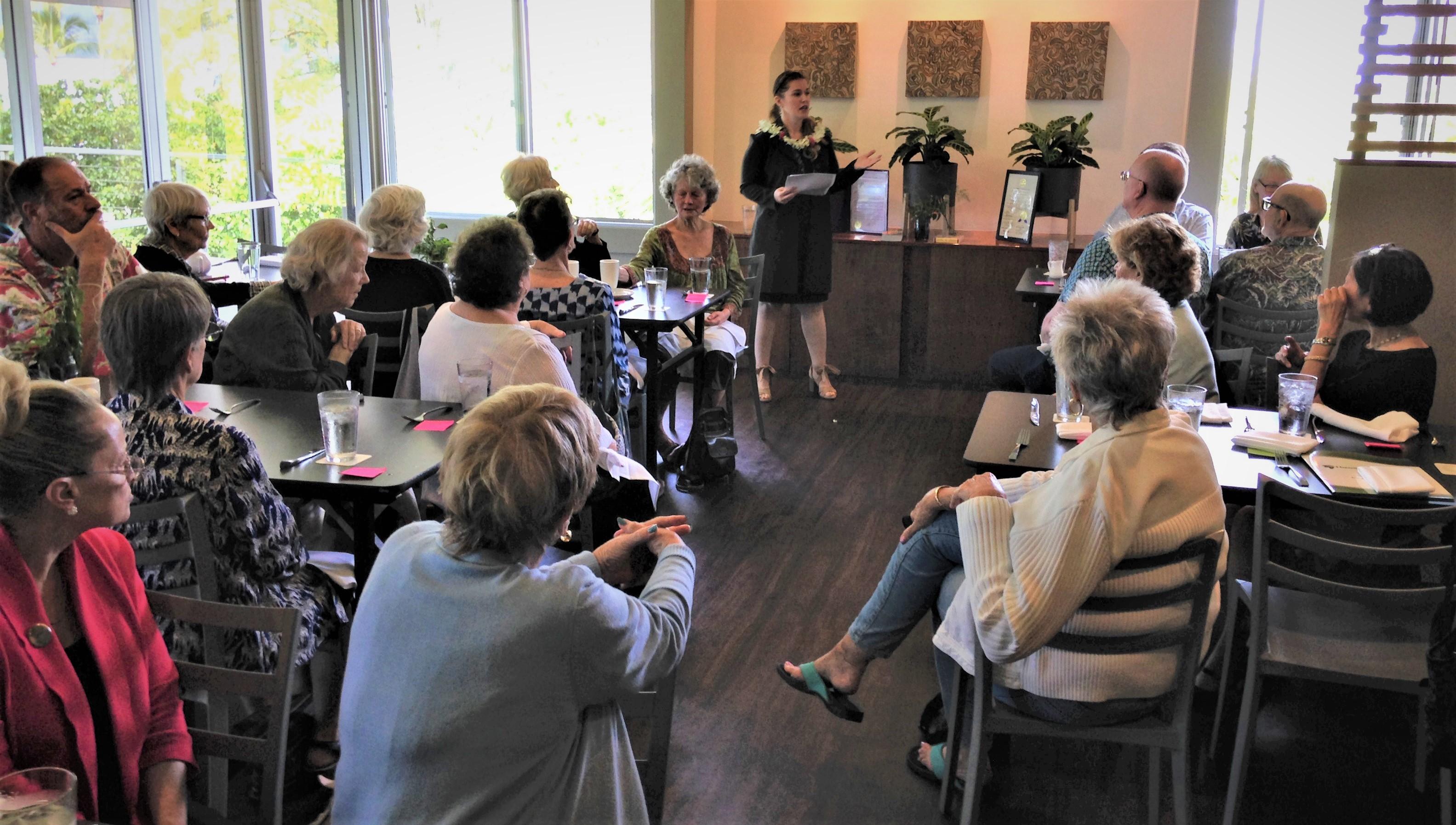 LUNCH DETAILS
$20/person


Payable at the door with check or cash

Options: bleu bay burger with fries, crab cake salad, or hamakua mushroom pot pie