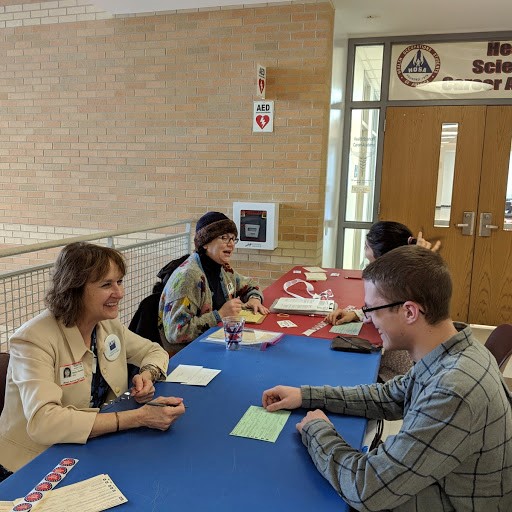 Voting is a right and a responsibility of all citizens.
Voting is the single most powerful way each of us, as a citizen, contributes our views to local, state, and national governments. We have listed some resources to help you. Click on the links below to find what you need.
Frequently Asked Questions about Voting in Illinois
What are the requirements for voting in Illinois? To exercise your right to vote, you must be registered. Laws vary from state to state.
Not sure you are registered to vote? You can verify your voter registration status.
In Illinois, you can register to vote on Election Day, as well as before then in several different ways:
Register to vote online here.
You can register to vote by mail. Click on the links below to find instructions for registering by mail in your county.
You can also register in person at your county clerk's office during regular business hours. Check the requirements for registering to vote before you go.
In Illinois, you can register to vote on Election Day at your assigned polling place. If you are already registered to vote, you can find your polling place online.
Next elections
Spring 2024
November 2024
Do you want to register to vote in Illinois, or have you moved since the last election? Register to vote with the Illinois Online Voter Registration form. It is easy to do! Not sure if you're already registered? You can confirm your registration here.
One of the services the League offers to our community is to provide voter registration tables at community events and in high schools, colleges, senior living residences, and neighborhoods. If you are interested in having voter registration at your event, please get in touch with Wendy Connell at wendycconnell [at] gmail.com or lwvauroraarea [at] gmail.com
Please ask any questions you have as comments on the chapter's Facebook page or send an email to our League, and we will do our best to get answers for you.