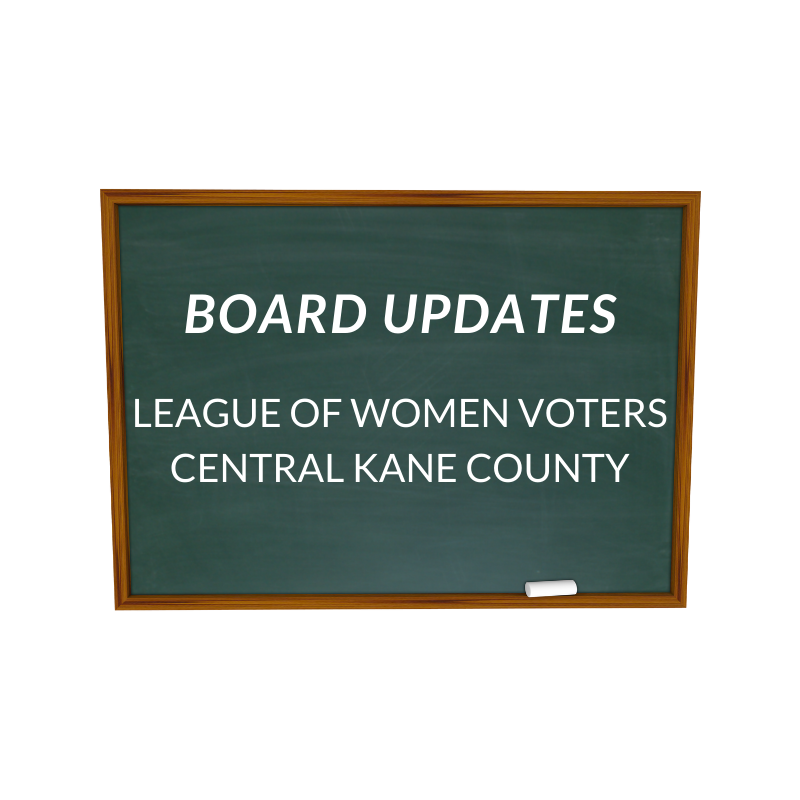 The League of Women Voters Central Kane County Board Members meets regularly. Discussion, decisions, and information from those meetings will be posted here.
ANNUAL MEETING MAY 18, 2023
Please see the link which includes the upcoming Annual Meeting Report, the tentative 2023/2024 calendar, the past year's accomlish ments, committee activities, budget and more.