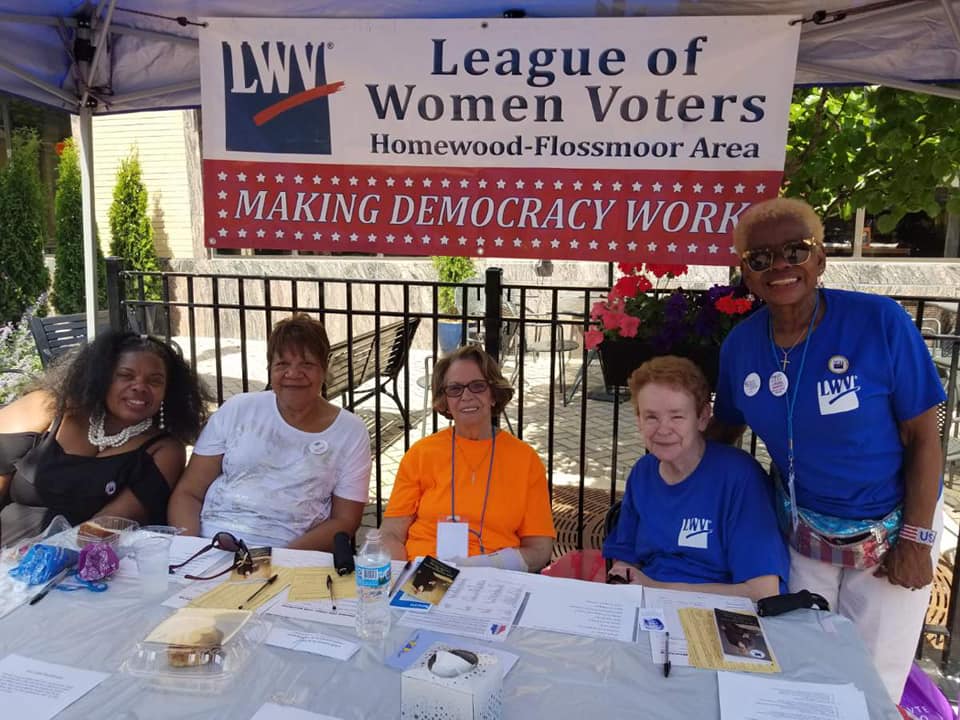 Thank you for becoming a registered voter. 
For all voters in Illinois who wish to find out how to locate your polling place, and why it's important to cast your vote there please use the following link to find your polling place. Polling Place Locator
NVRD Voter Services Shout Out

Although American democracy has never been what anyone would describe as "easy", we think it's fair to say that it was tested like never before from the very kickoff of 2021.
Our LWVHF Voter Services Volunteers (Lillian Bacon, Erin and George Roeper, Chris Schmidt, Carol Consentino, Patricia Jackson, Mary Griffin. Gwen, Cheryl Nolan. Barbara Donaldson and Roxie Williams) are the ones that know how to speak the civic language of their own communities and turn our voter registration events into meaningful engagement with high-potential voters.

The Voter Services Committee of the LWVHF were the real champions on today.  Without their efforts our NVRD Event just would not have been a huge success. BRAVO Voter Services Committee! We celebrated the National Voter Registration Day in the City of Harvey, Village of Lansing, Hazel Crest, Park Forest, University Park and Olympia Fields Libraries.  Teams were positioned in the Village of Hazel Crest Park District as well. The League of Women Voters Homewood Flossmoor Area Voter Services Committee worked hard to spread the word about the importance of voting for all unregistered residents with a special focus on the next generation of voters in the communities they serve. We take this time to applaud them for making every registration count on today.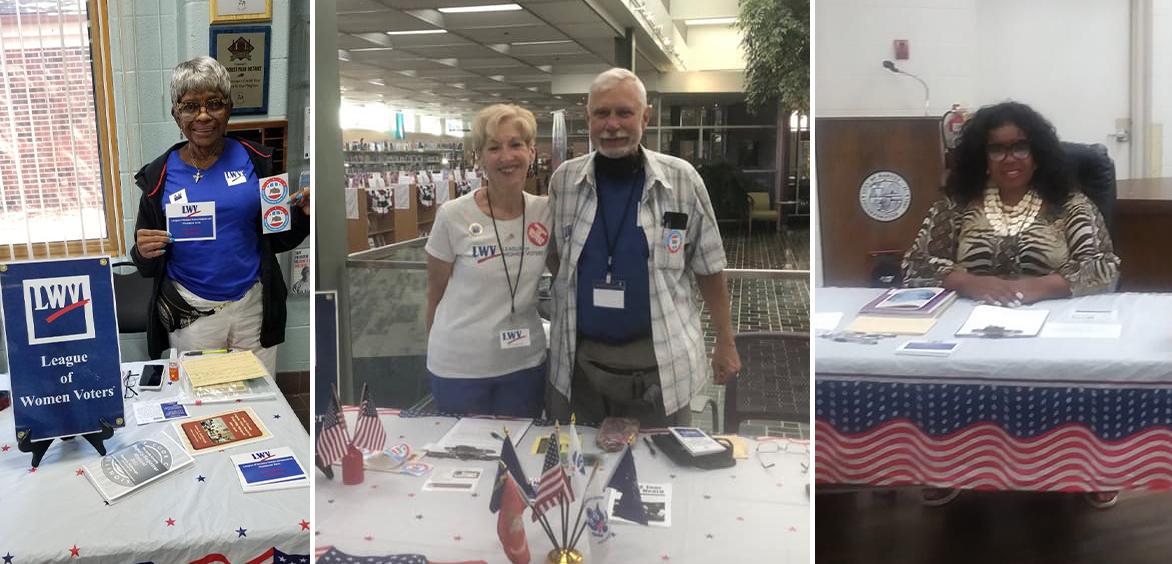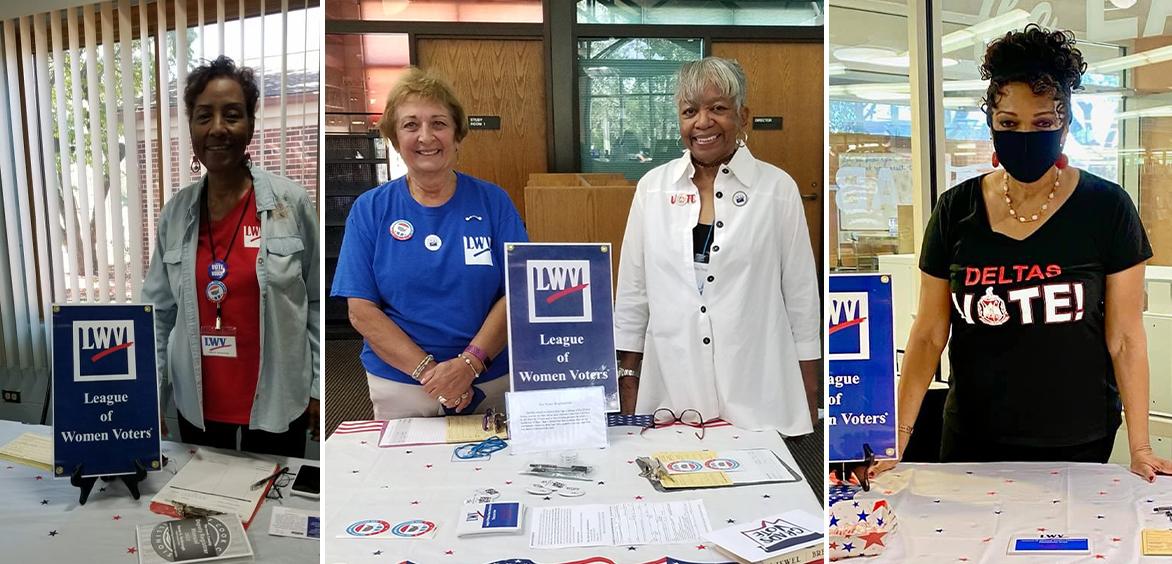 There's a fantastic resources on voting from our parent organization, the League of Women Voters of Illinois. Please click any of the buttons below to learn more!

Become a Voter Registrar
Fill out our form below.