Fair Districts Webinar
Wednesday, September 23
5-6 pm
We all know that gerrymandering reduces the accountability of elected officials and skews election results, but is it also associated with increased corruption? A review of the evidence suggests that the answer is, YES! Join us for a webinar presenting new analysis on the link between two of the most damaging phenomena in our political life.
Register Here

LWVPT Co-President Featured on 88.5 WFDD Safeguarding Your Vote
Thursday, September 24th at 2 pm
We know there's a lot of uncertainty surrounding the vote, and we're here to help. Take part in our next Virtual Community Conversation: Safeguarding Your Vote. We'll talk with election officials and answer your questions about absentee voting, in-person voting, voter intimidation, and more. WFDD reporter Paul Garber will be joined by our special guests, who will address your concerns and questions to help you feel confident in your vote.
We'll hear from:
Karen Brinson Bell, Executive Director of the NC State Board of Elections
Charlie Collicutt, director of Guilford County elections
Anna Fesmire, co-president of the League of Women Voters of the Piedmont Triad
Tim Tsujii, director of Forsyth County elections
Register here: https://lwvpt.us15.list-manage.com/track/click?u=78bd1a8a83f4c688603177b73&id=9aa3579b8d&e=a7467aa6dc
Virtual Forum on COVID-19 and the health insurance coverage gap in the mid-state region. September 24th, 2020 from 11:30-1 pm.
Register for this free event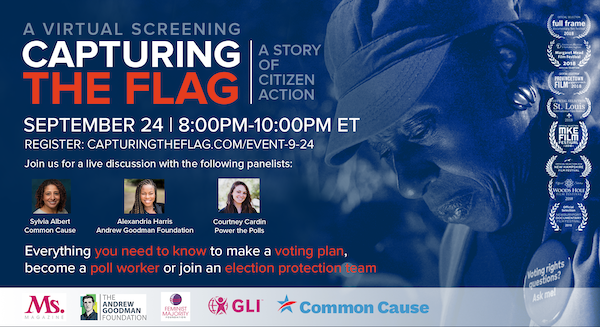 Join Ms. magazine, Feminist Majority Foundation, Girls Learn International, Andrew Goodman Foundation, and Common Cause for a special, virtual screening of Capturing the Flag, a documentary that shares the story of three activists who worked to combat voter suppression in Cumberland County, NC in 2016. Register for this free event.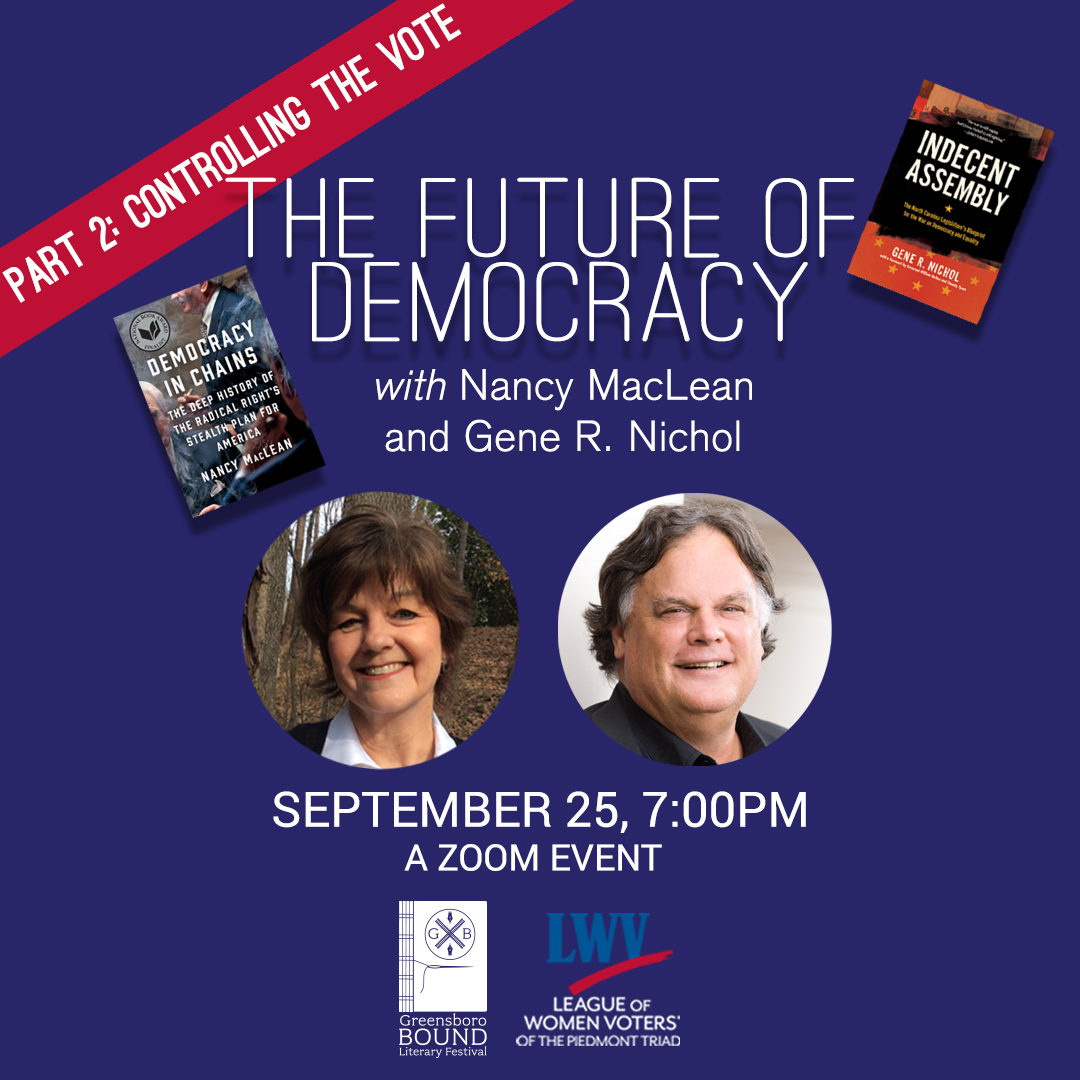 Save the Date! September 25 at 7 p.m.
Zoom event: The Future of Democracy, Part 2, with Nancy MacLean (Democracy in Chains: The Deep History of the Radical Right's Stealth Plan for America) and Gene R. Nichol (Indecent Assembly: The North Carolina Legislature's Blueprint for the War on Democracy and Equality). Free. How to attend.
Both events sponsored by Greensboro Bound Literary Festival and the League of Women Voters of the Piedmont Triad.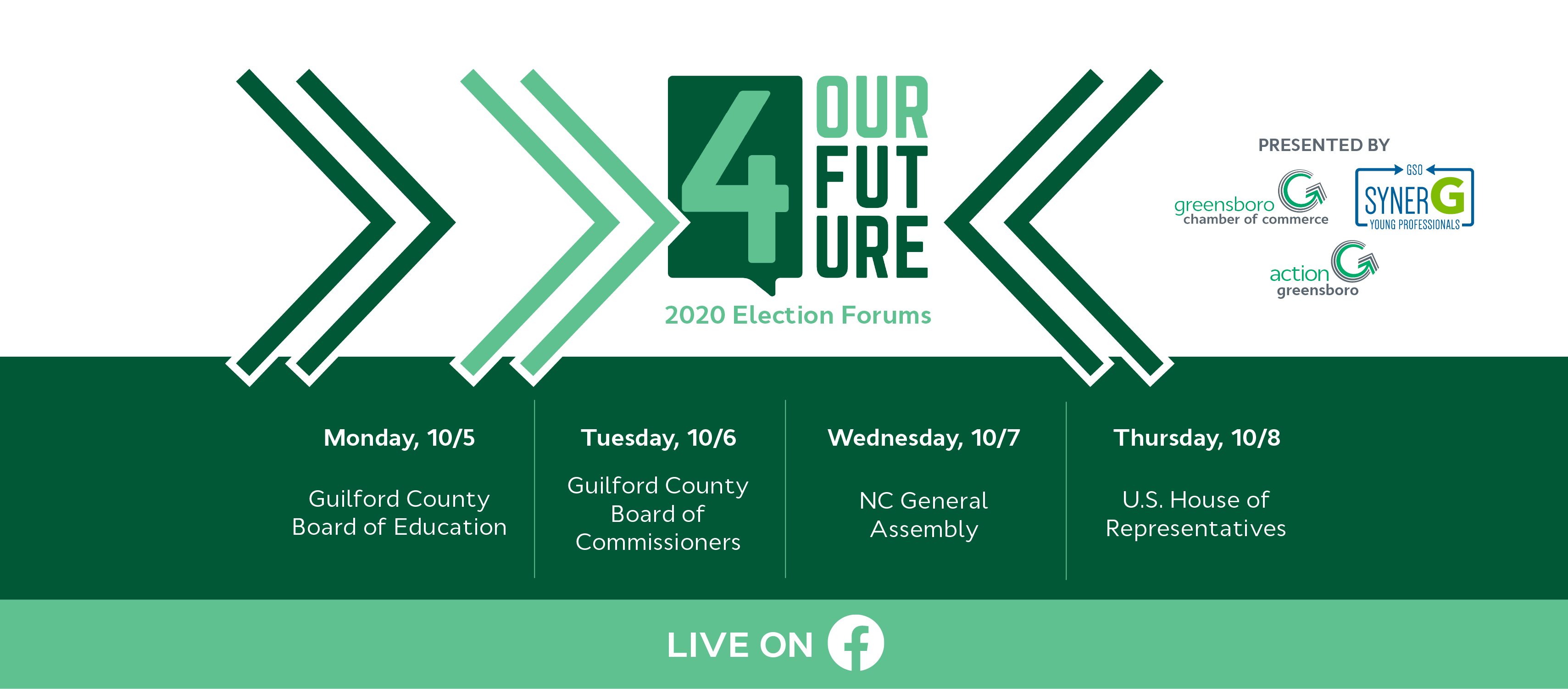 Save the Date!
Topics: Health, Education, Equity, and Economic Recovery.
Offices
Monday - Guilford County Board of Education
Tuesday - Guilford County Board of Commissioners
Wednesday - NC State Assembly
Thursday - US House of Representatives