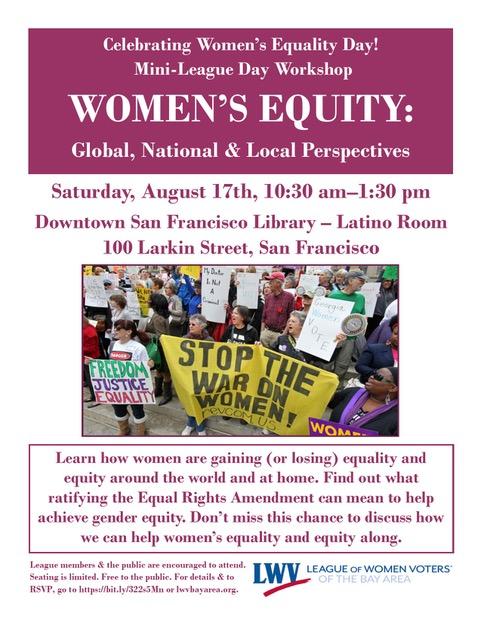 This event in 2019 was promoted as follows:
August is an important month for recognizing the accomplishments by and for women in the United States. After 70 years of lobbying for women to have the right to vote, in June 1919, both houses of the US Congress enthusiastically passed a proclamation that would grant women this right. To make the proclamation part of the US Constitution––the highest law of the land––all that needed to happen was for two-thirds of state legislatures to ratify the resolution. Many states had already granted women the right to vote––remember that states, then and now, control who can vote and how they vote; only federal law can override state law.
There was no deadline for ratification. It took only a little over a year for Tennessee to be the last state needed to ratify what became the 19th Amendment to the US Constitution. It passed by one vote on August 18th, 1920. A week later, on August 26th, Secretary of State Bainbridge Colby officially signed the proclamation into law.
In 1973, US Representative Bella Abzug decided to call attention to women's suffrage and to promote the Equal Rights Amendment, which had passed both houses of the US Congress in 1971 and 1972 and was in the ratification stage. Declaring every August 26th "Women's Equality Day," her resolution (HJ Res 52) states in part that "the President is authorized and requested to issue a proclamation in commemoration of that day in 1920 on which the women in America were guaranteed the right to vote."
Every president through 2017 has re-issued this proclamation. Then-President Nixon wrote on the same day HJ Res 52 was passed: "The struggle for women's suffrage ... was only the first step toward [the] full and equal participation of women in our Nation's life. In recent years, we have made other giant strides by attacking sex discrimination through our laws and by paving new avenues for equal opportunity for women. Today, in virtually every sector of our society, women are making important contributions to the quality of American life. And yet, much still remains to be done."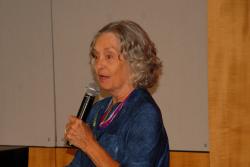 Help us understand more about what "still remains to be done" by attending the Mini-League Day Workshop called "Women's Equity: Global, National & Local Perspectives," to be held on Saturday, August 17th, 10:30 am–1:30 pm, at the San Francisco Public Library, Latino Room, 100 Larkin Street, San Francisco. Celebrate upcoming Women's Equality Day by learning how women are gaining (and losing) equality and equity around the world and at home. Word warrior Kathleen Cha, a United Nations NGO delegate, will speak about the global status of women, and advocate Robyn Brode Orsini, a lecturer on women in history, will talk about the importance of ratifying the Equal Rights Amendment. Veda Florez will serve as moderator and Madeline Kronenberg will be discussion facilitator.
Sponsored by the League of Women Voters of the Bay Area, League members and the public are encouraged to attend this free event.
Resources from the event: