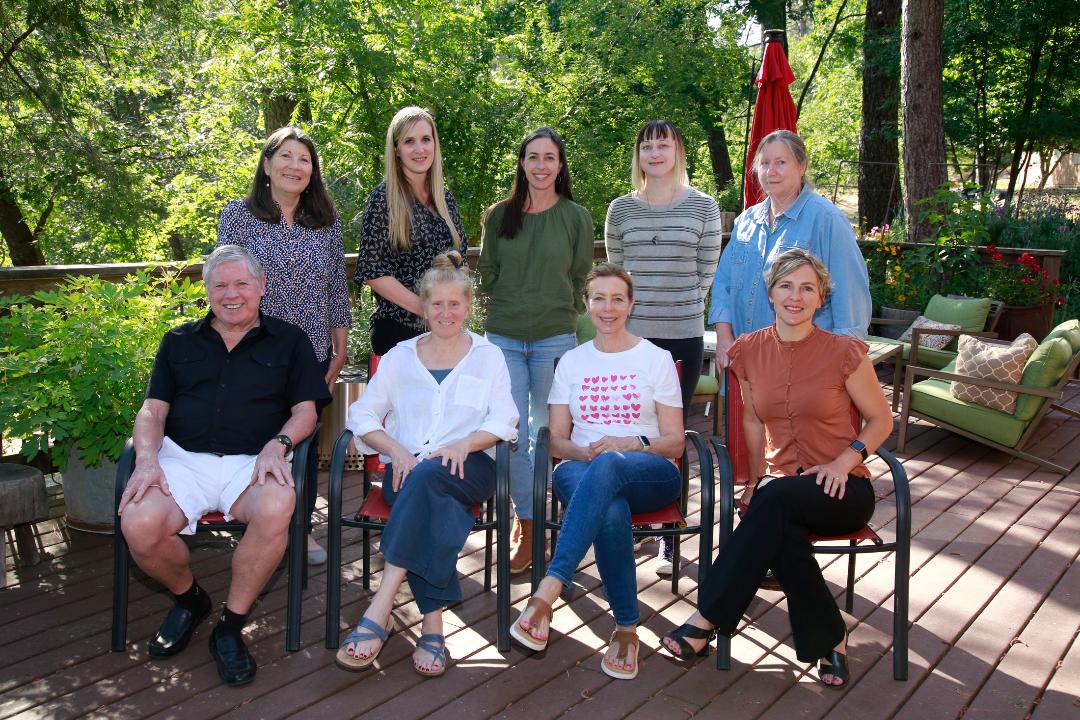 Our Mission and Roles
The League of Women Voters is a nonpartisan political organization encouraging informed and active participation in government. It influences public policy through education and advocacy. We never support or oppose any political party or candidate.
The League of Women Voters has two separate and distinct roles.
Voters Service/Citizen Education: we present unbiased nonpartisan information about elections, the voting process, and issues.
Action/Advocacy: we are also nonpartisan, but, after study, we use our positions to advocate for or against particular policies in the public interest.
To conduct our voter service and citizen education activities, we use funds from the National and California League of Women Voters Education Funds, which are 501(c)(3) corporations, nonprofit educational organizations. The National and California League of Women Voters membership organizations, also conduct action and advocacy and are nonprofit 501(c)(4) corporations.
Our Vision, Beliefs, and Intentions guide our activities.
Nevada County League
The League of Women Voters of Nevada County was started in 1978 when a few League members from other areas moved here and formed a Member-at-Large (MAL) group, which later developed into a Provisional League.

In 1984 all necessary requirements were met and the group was accorded full status by the National and California State Leagues as the League of Women Voters of Western Nevada County. The League changed its name to League of Women Voters of Nevada County in 2022 to be inclusive of the entire county. 
2023-24 Board Members Board Members
Officers
Co-President – Lynn Forbes

Co-President - Jan Bedayn

Membership Chair – JoAnn Marie

Treasurer – David Jones

Secretary – Shauneen Deschaine

Education Chair - JoAnn Castori 
Vote411 Chair - Julie Hubbard 
Voter Services Chair - Ariel Lovett 
Outreach Chair - Joey Jordan 
Past Presidents
Joan Lancaster & Miriam Swift 1980-1981
Mary Adams 1981-1982
Edi Silverman 1982-1984
Shirley Price 1984-1986
Eloise Gregory 1986-1987
Susan Shotwell 1987-1988
Virginia Birdsall 1988-1989
Bonnie Taylor 1989-1991
Eloise Gregory 1991-1992
Betty Taylor 1992-1993
Scottie Shields 1993-1995
Mary Dreifuss & Dottie Schmidt 1995-1996
Mary Dreifuss 1996-1997
June Englebright 1997-1999
Dottie Schmidt 1999-2000
Joan Lancaster 2000-2002
Mary Dreifuss & Edi Silverman 2002-2004
Dottie Schmidt 2004-2005
Board of Directors 2005-2007
Ruth Schwartz 2007-2010
Board of Directors 2010-2011
Karen Schwartz 2011-2014
Anne DeWitt 2014-2015
JoAnn Marie 2015-2017
Janice Bedayn 2017–2021
Fran Cole 2021-2023
Lynn Forbes, Jan Bedayn 2023-24
Other League Organizations
Our members are also members of:
See other Leagues in California and other state Leagues and local League websites.
Nevada County History
View this interesting film of Ellen Sargent who founded the Nevada County's Women Suffrage Association in 1869.