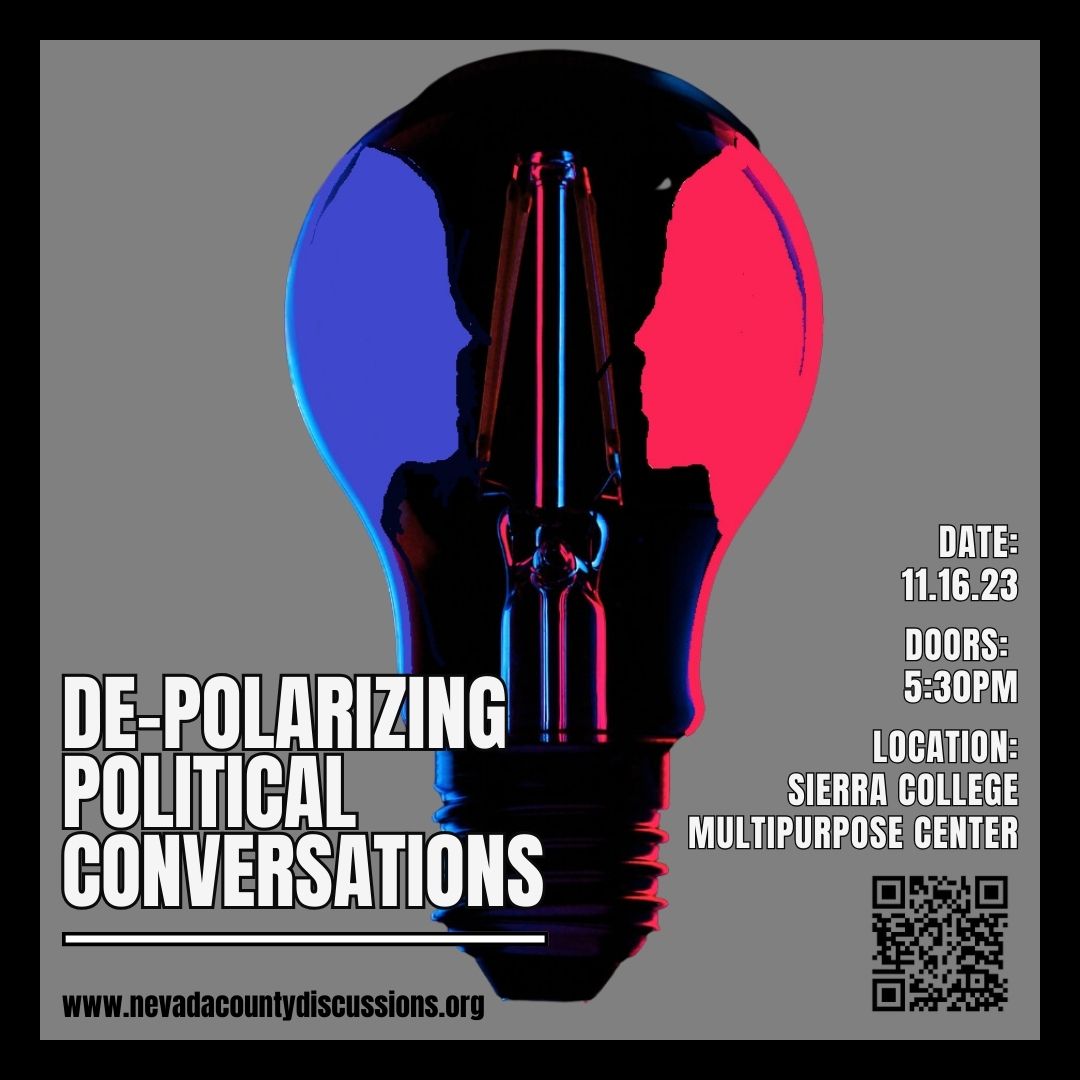 Location
Sierra College, Grass Valley
250 Sierra College Dr, Mulipurpose Center
Grass Valley
California
95949
California US
Thursday, November 16, 2023 - 6:00pm
The Nevada County chapters of the League of Women Voters, American Association of University Women (AAUW), and Business and Professional Women (BPW) have joined forces to present "De-Polarizing Political Conversations" with the help of Braver Angels, a national organization whose mission is to bridge the divide between conservatives and progressives.

Two Braver Angels representatives - one who identifies as conservative and one who identifies as a progressive - will teach tools and techniques for having a civil conversation with someone you don't agree with politically. The central methodology they will teach is called LAPP - Listen, Acknowledge, Pivot and offer Perspective.

The goal is not to sway someone's political views or change someone's mind about an issue - research has shown this is almost impossible - but to find common ground and engage in respectful, healthy discourse.  

Come listen and learn, and maybe, hopefully, we can make some headway to help move our country forward. We have to start somewhere.
Free admittance and free parking, thanks to the Associated Students of Sierra College.