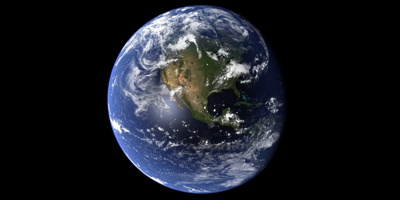 Location
First United Methodist Church
Pasadena
California
California US
Saturday, March 28, 2020 -

9:00am

to

12:00pm
                                                             EVENT CANCELLED
This year, the LWV-PA Natural Resources Committee will hold its 9th Annual Climate Change Forum on March 28, 2020, in Pasadena. The title is "Decarbonize Your Life and Clean Our Environment: A Positive Way Forward." We will have two speakers, Ben Stapleton, executive director of the U.S. Green Building Council–Los Angeles, and Edward Humes, Pulitzer Prize–winning journalist and author.
For the first presentation, "Decarbonize Your Building, Decarbonize Your Life," Ben Stapleton will discuss how decarbonization of our buildings can be an incredibly elegant way to approach reducing our total carbon footprint, both individually and collectively. Stapleton is a Los Angeles native who brings a creative mind and consultative approach to a wide range of projects with a focus on building teams and designing programs to deliver impactful results. His current work is based on coordinating an ecosystem that leverages the built environment as the entry point and connective fabric to help create a more sustainable society. Recently he helped launch and then managed the Los Angeles Department of Water and Power's La Kretz Innovation Campus in downtown Los Angeles while leading operations and finance for the L.A. Cleantech Incubator (LACI). The Campus has become an epicenter for sustainability in the region and an iconic green building for the City of Los Angeles.
For the second presentation, speaker Edward Humes will focus on recycling and waste, especially plastic waste, in his talk entitled "Trashing the Climate: Finding the (Right) Way Back from Waste." Humes has written fifteen books. One of his four environmentally themed books is Garbology: Our Dirty Love Affair with Trash, about which author and environmental activist Bill McKibben has said, "Unlike most dirty books, this one is novel and fresh on every page. You'll be amazed."
Humes writes, "The immense waste embedded in our consumer habits and disposable economy has profound impact on our oceans and climate, and our most cherished strategies to combat our trashiness are ineffective and based on a fundamental misunderstanding of everything from the threat of plastics [to] the role of landfills and the effectiveness of recycling. There is a way back, but it requires a rethinking of everything we're doing on the garbage front."
Co-sponsors of this Climate Forum include: Risk-Taking Mission & Service: First United Methodist Church, Citizens' Climate Lobby Pasadena-Foothills, Climate Resolve, SoCal 350, All Saints Episcopal Church, California Interfaith Power & Light, Transition Pasadena, Ban SUP, Sierra Club Pasadena Chapter, Neighborhood Church Green Council, Throop Unitarian Universalist Church, Earth Day Greater Los Angeles 2020, Social Justice Committee of the Pasadena Jewish Temple & Center, Altadena Heritage, and the 5 Gyres Institute.
The Climate Forum is a free public event, coordinated by the Natural Resources Committee of the LWV-PA. It will be held on Saturday, March 28, 2020, 9:00 a.m. to noon, at First United Methodist Church, Fellowship Hall, 500 E. Colorado Blvd., Pasadena. Light refreshments will be served. The entrance and free parking are off Green Street between Los Robles and Oakland Ave.
—Kitty Kroger, Co-chair, Natural Resources Committee
Issues referenced by this event: