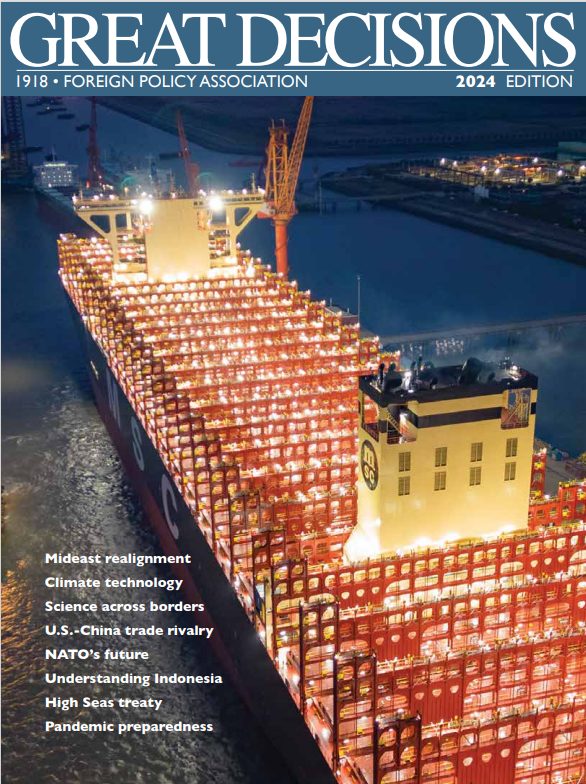 Great Decisions is America's largest discussion program on world affairs and has been one of the most popular programs offered by the League of Women Voters Solano County. 
Judy Potter and Niles Medders are in the midst of planning for the 2024 series. An overview of the topics is below. For more detailed information please email: lwvsolano [at] gmail.com" data-cke-saved-href="mailto:lwvsolano [at] gmail.com">lwvsolano [at] gmail.com Att: Great Decisions.
The Topics for 2024 are:
Mideast Realignment
Climate technology and competition  
Science across borders
U.S. -China trade rivalry 
NATO's future
Understanding Indonesia 
High Seas Treaty
Pandemic preparedness
The video presenter will be the same as in recent years.
Our first meeting will be in early February, date TBD, all meetings are on Mondays at 7:00 pm to 8:45 pm.
Look forward to seeing you
Judy & Niles