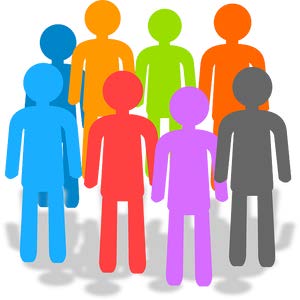 The work of Volunteers and Donors like you have made the League the most trusted voice in positive solutions to public policy issues. 
Your Volunteer and Financial support directly impact the League's work to empower and educate citizens and to protect and defend our democracy. Working together we help ensure our elections are free, fair, and accessible; protect our environment, and reduce the influence of money in our elections. 
SUPPORT LEAGUE EDUCATIONAL ACTIVITIES WITH YOUR DONATION  
Your financial donations are greatly appreciated and important. They can be tax-deductible, too. Find out the details here:
Is My Donation Tax-deductible? 
Donations made to LWV Solano County Education Fund are tax-deductible. These donations are used strictly for educational activities.
Donations to LWV Solano County, which is currently a 501(c)4 organization, are NOT tax-deductible. We are working through the process to become a 501(c)3 organization. We will let you know when this process is complete and then all donations to our league will be tax-deductible.
DONATE to League of Women Voters Solano County
Click the Donate button below to donate via PayPal or send your check payable to LWV Solano County Education Fund, PO Box 83, Benicia, CA 94510. These donations are used strictly for educational activities.
VOLUNTEER -- LWVSC NEEDS YOU! 
Important Volunteer activities are available to suit your skills and time – just an hour or two a month or more.
Fill out the online Membership Form 
and let us know which activities you are interested in and we'll contact you and help you find an opportunity that works for you!  
The form makes sure we have your most current contact information and volunteer interests. You can ignore the payment information unless you are a new or renewing member.
or
Download the PDF Membership Form at the bottom of this page and mail it to LWV Solano, PO Box 83, Benicia, CA 94510.
If you don't see an opportunity that fits your interests or time resources, there are many other important tasks where we can use your valuable help, just email us at lwvsolano [at] gmail.com. 
Find out more about our committees and volunteer opportunities:
Communications Committee
Exciting volunteer work is available for a few hours or more. Check out a few of the opportunities below. 
Social Media. Speak Facebook and Twitter? Help us bring our social media presence back to life! Just post 2-3 times per month on our new LWV Solano County pages on your schedule.
Website. Have some website savvy and 5-6 hours per month to volunteer? We need you.
Event Flyers. Have a flair for copy and/or some desktop graphics skills and a few hours each month, then we need you.
Member Welcome Kits. Reach out to new/renewing members with informational emails and calls.
Membership Committee
We're now 110+ strong but without the help of our committee volunteers, we'd be stuck in 2nd gear. 
Tabling at Local Events. Our goal is to increase our membership, provide information about our league's events, and help folks to register to vote. If you can help, please email us at lwvsolano [at] gmail.com  Att Volunteer.
Outreach to New Members. Set your own hours and help us onboard and involve our members with friendly calls, emails, and other outreach.
Diversity and Inclusion Outreach. Help our vigorous efforts to build a diverse and inclusive membership and community connections that reflect the diversity of our county.
Membership Committee. Help us grow and diversify our league as part of our committee
Program Planning & Events (PP&E)
There are so many ways to volunteer with the Events Committee. We are often looking for volunteers to greet people at events and hand out name tags. We often need volunteers to bake cookies or sweets to hand out at events and to staff tables. There is always a need for volunteers to set up and clean up before and after our events.
Special Request: We would love to have a photographer to take pictures at our events.
Voter Service 
Essential to the League's mission, Voter Service volunteers help register new voters, build the city and county information for the League's online voter information tool Voter's Edge, staff Adopt-a-Poll, energize and motivate voters with Get Out the Vote activities, and educate voters with Candidate Forums.