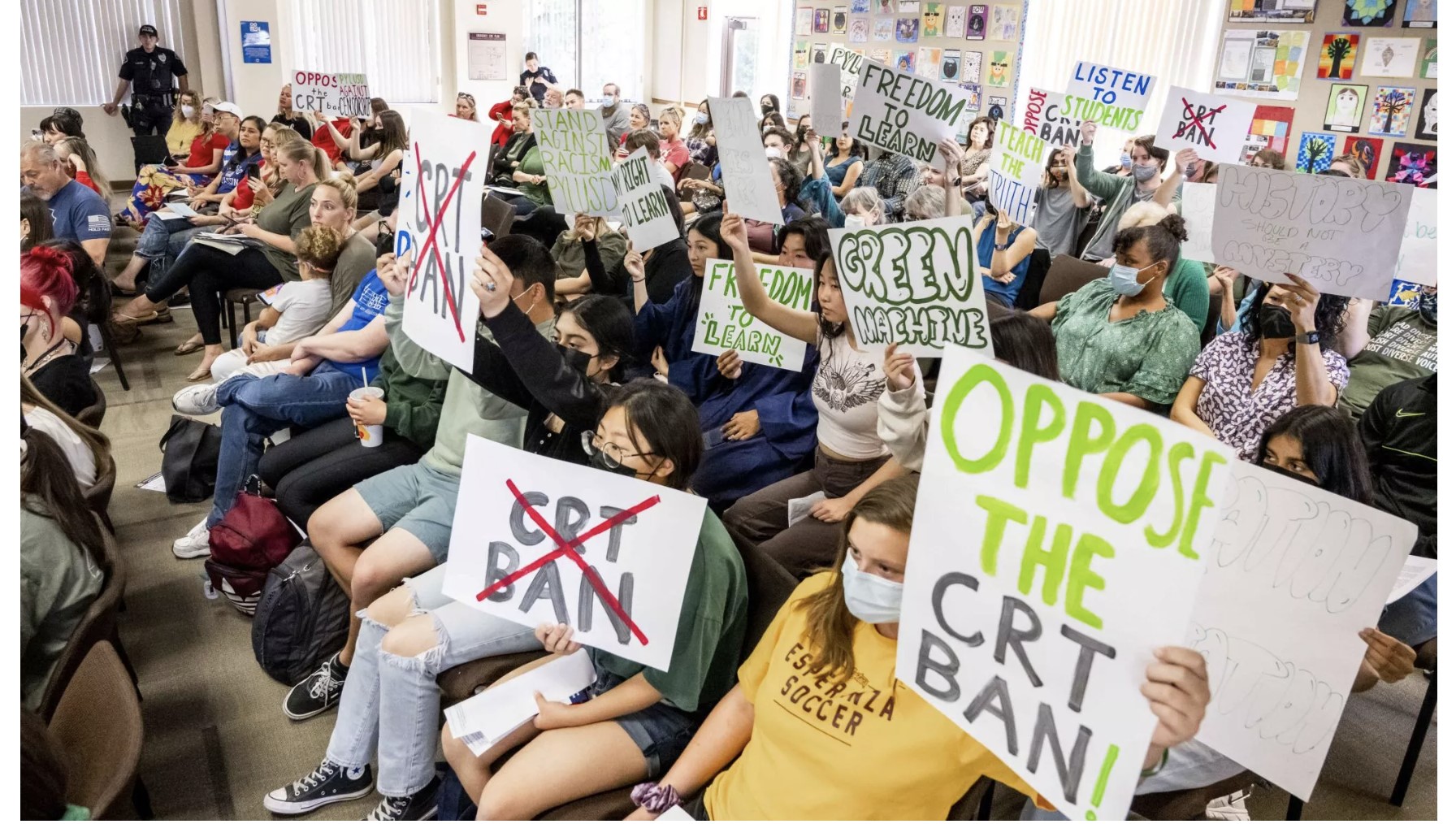 Live to Learn, Learn to Live How Being WOKE Went from Black to Bad
By Alice Fried
(Scroll down to see "Origins and Timeline of the Word Woke")
According to the dictionary and Wikipedia, woke or awake is a legitimate, useful word that means: to show signs of life; stir up; activate; stimulate; lift; boost; come alive. A derivative—the term stay woke—was first used in the 1920's when Marcus Garvey made the call, Wake up Ethiopia! Wake up Africa! in a plea for black people across the world to open their eyes to systemic racism and get in involved in politics.
In 1938, Blues musician Lead Belly, (Huddie Ledbetter) recorded the song "Scottsboro Boys," a ballad that tells the true story of four black youths falsely accused and later freed for raping a white woman in Scottsboro, Alabama. Lyrics in that ballad, stay woke, were an advisory to blacks to be careful when down south, were used again in 1962 in a New York Times article titled If You're Woke You Dig It: No Mickey Mouse Can Be Expected to Follow Today's Negro Idiom Without a Hip Assist. The black author, William Arthur Kelly, wrote the piece pandering to the 1950's and 60's beatnik social movement stressing self-expression highlighting Black American slang appropriated by white people who often missed or distorted the original meanings.
Also, during a commencement address at Oberlin College in 1965, Martin Luther King said, there is nothing more tragic than to be sleep through a revolution. … The great challenge facing every individual graduating today is to remain awake. And the term entered popular culture when singer Erykah Badu used it in her 2008 song Master Teacher to express not being placated, not be anaesthetized to the ill treatment of Blacks.
In the long arc of U.S. history, every time black people coin a phrase that expresses or symbolizes a desire for equality and respect, it becomes a meme to white Americans who are afraid of inclusion and can't handle truth. This explains why, considering that the opposite of being awake or woke is to be asleep, the black derivative of the word woke went from black to bad in the same way that Black Power became a term equated with communism and anti-white sentiment, eventually giving birth to the term 'white power.' Historically speaking, then, it was inevitable for the black use of the word woke to be co-opted by close-minded whites into a derogatory jab and used to insult.
Following the shooting of Michael Brown in Ferguson, Missouri, the phrase stay woke was popularized by the Black Lives Matter (BLM) activists seeking to raise awareness about police shootings of unarmed African-Americans. The use of the word "woke" grew to include the Me Too movement in its fight against sexism and sexual misconduct, and the No Ban No Wall movement fighting for immigrants and refugees. And in 2017, the Oxford dictionary did not change its meaning, but expanded its definition of woke by adding it as an adjective meaning alert to injustice in society, especially racism.
Though rooted in Black vernacular English to encourage critical thinking about social issues and injustices, the term woke did not change its legitimate, literal, useful definition, (that is to be awake and not asleep). The core idea behind stay woke—being cognizant of adversarial forces within a governing system supposedly created to make a better world for all—did, however, remind people to be conscious of black struggles during a time of systemic injustice. What changed was the focus.
The tactic used to change the mainstream focus of stay woke from a black call to awareness to a white insult is to demonize the words. Particularly since those words encourage all people to care about what is, as well as what has happened to restrict the quality of life for black and brown people in America. The social and political objective, therefore, became to erase truth and history and resist the ideals of justice and fairness evoked literally in the definition of woke.
Once again whenever whites are faced with a racial reckoning like the one the BLM movement and its use of the word woke imposed on all people, it had to be constricted. It's safe to say then, that the urban definition—woke is being aware of the truth behind things "the man" doesn't want you to know—is what propelled the sarcastic, insulting meaning of woke that is accepted by many citizens and leaders in these times. A meaning that fear mongers utilize to hold back racial justice progress and more. This, even though to be anti-woke means to be asleep or what many educators and psychologists call being willfully ignorant.
Instead of its original message to be awake or aware, woke has been diluted and manipulated to justify an alternative perspective. To some, woke is a derisive stand-in for diversity, inclusion and of course, Blackness. Unable to be processed through truth or reality nor the legitimate, useful, literal definition of the word, such willful ignorance is a growing phenomenon making it undeniably clear how undervalued truth and history are in America.
In fact, the so-called anti-woke philosophy, characterized by book-banning, history erasing, library closing, teacher/educator belittlement and stop-woke laws deprive future generations of knowledge and the ability to appreciate the humanity of their fellow citizens. According to Janai S. Nelson, Legal Defense Fund President, "stop-woke policies and laws are a direct and unlawful assault on the bedrock principle of free speech in a democracy."
To make democracy work and sustainable, we must teach our young to be more open to understanding themselves in relationship to the histories and cultures of other people. To challenge systems of racism, sexism, homophobia, we must understand how they formed and whose interests they serve. If we don't have those conversations, we risk having the ability to strengthen and support a strong democracy with informed, active citizens equipped to confront the ills of humanity, as well as the confidence to engage in self-growth.
I liken the stop-woke movement to living life in hospice care where morphine is used in to promote sleep to numb the pain of death. Ignorance in the stop-woke movement is used to numb the pain of living in the complicated—good, bad, and ugly sphere of humanity. There is no political or moral justification for allowing our young to sleep through learning how to live.
Despite the violence of white supremacy and the fragility of white people's esteem, History matters. Truth matters. People matter. Unfortunately, education on what matters as well as the laws of the land that define a government of, by and for the people have repeatedly been leveraged to limit knowledge about black and brown people to mitigate the historical as well as the current role white people play in systemically denying freedoms, opportunities, and dignity to non-whites. This willful exclusion marginalizes many human beings, and that not on threatens but weakens the promise of democracy. Thankfully, millennials and Gen Z generations have grown up in a more racial and ethnically diverse America. These are the students showing up at local and government and board meetings to stop the attack on learning. As Leaguers and stewards of our democracy, we must join these students of all races and creeds and do the work needed to understand living with cultural diversity. We must inform the desire and will to know how our histories are intertwined in order to self-define who we are. We must declare that demonizing a word to hide harmful, dangerous systemic assaults on people is not acceptable. We must demonstrate that equity and inclusion are the outcomes of respect for human dignity without fear. And we must provide an environment where everyone lives to learn and learns to live to fit in a world that embraces the wisdom, hope and promise being awake entails.
ORIGINS AND TIMELINE OF THE WORD WOKE 
1923 A collection of aphorisms and ideas by Jamaican philosopher and social activist Marcus Garvey included the summons, Wake up Ethiopia! Wake Up Africa.
1938 Blues musician Huddie Ledbetter known as Lead Belly uses the phrase, "stay woke" in his song, "Scottsboro Boys."
1940 The Negro United Mine Workers launch a strike in West Virginia against discriminatory pay. A Black union leader speaks about learning they were being paid less than white counterparts and says, "We were asleep. But we will stay woke from now on."
1962 William Melvin Kelly's essay "If You're Woke, You Dig It" appears in the New York Times.
1972 Author Barry Beckham uses the word "woke" in his 1972 play Garvey Lives!
2008 Erykah Badu's 2008 song "Master Teacher" use the lyrics "stay woke."
2010 Woke undergoes dilution and starts being used broadly as a catch-all to describe social justice. It quickly become appropriated and transformed into a negative descriptor for anything having to do with inclusivity and anti-discrimination.
2017 Appearance of "Stay Woke" as a category on Jeopardy and definition added to dictionary.
2020 Hulu comedy Woke premieres.
2022 Florida Governor, Ron DeSantis signs into law "Stop W.O.K.E."