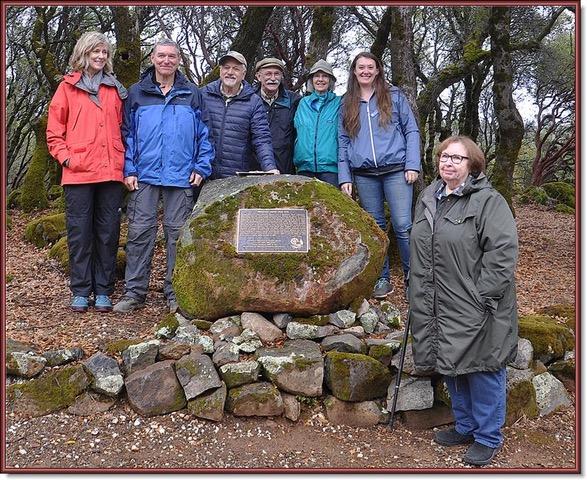 Property owners Laura and Craig Rohrsen and members of the Nevada County Historical Society and Historical Landmarks Commission attend a dedication ceremony for the Kentucky Ridge Mine Site plaque.
As part of our ongoing educational series, in partnership with NCTV, our latest event shines a light on the history of the Kentucky Ridge Mine, the largest enterprise in California operated by slave labor. Colonel William F. English brought about 40 slaves here from Florida and South Carolina to work in the gold mine, located near the intersection of Bitney Springs Road and Lone Lobo Trail. English was one of more than a dozen slave owners in Nevada County.
LWVWNC president Fran Cole interviewed Bernie Zimmerman, chair of the Nevada County Historical Landmarks Commission, about this important and fascinating part of Nevada County History. Watch the 20-minute episode.