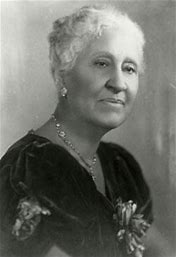 Date of Release or Mention:
Friday, October 11, 2019
The Cape Gazette published an article about the upcoming film screening and discussion of "Dignity & Defiance: A Portrait of Mary Church Terrell".  It will be presented on Sunday, Oct. 13th from 2 to 4 p.m. at the Rehoboth Public Library.  The event is presented by the League of Women Voters of Sussex County and the Sussex County Alumnae Chapter of Delta Sigma Theta Sorority.
Mary Church Terrell was an African American educator, writer, suffragist and civil rights activist who championed racial equality and women's right to vote in the late 19th and early 20th centuries.  
This public event is part of the League of Women Voters of Sussex County's celebration of the 100th anniversary of the 19th amendment. 
Click on the above link to see the entire Cape Gazette article.