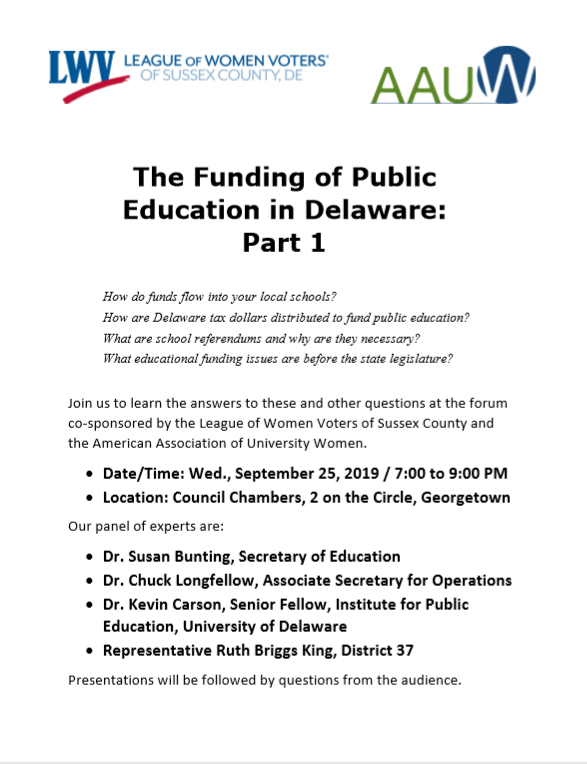 The Social Policy Committe of the League of Women Voters of Sussex County will be consponsoring a forum with the AAUW on the funding of public education.  The forum will be held on September 25th from 7-9PM in Sussex County Council Chambers and is entitled, The Funding of Public Education in Delaware, Part 1.  
A panel of experts will address these and other issues:
How do funds flow into your local schools?
How are tax dollars distributed to fund public education in Delaware?
What are school referendums and why are they necessary?
What issues regarding educational funding are before the state legislature?
Panelists for the evening are:
Dr. Susan Bunting, Secretary of Education
Dr. Chuck Longfellow, Associate Secretary for Operations
Dr. Kevin Carson, Senior Fellow, Institute for Public Education, University of Delaware
Representative Ruth Briggs King,  District 37
Presentations will be followed by questions from the audience.
Educational funding is a very important issue for our local schools.  This is an opportunity to ask questions, learn the facts and understand the process more fully.
A flyer for the event can be found
here.