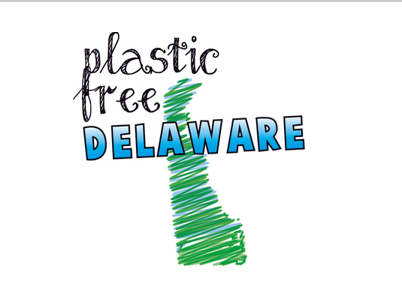 6/7/19 UPDATE:  The Delaware legislature has passed HB 130 and the Governor is expected to sign it into law. Thank you to all who contacted their legislators about this bill.
The League of Women Voters considers the protection of our environment and natural resources to be a priority.  It seeks to increase public awareness of the influence of human activities on the ecosystem.  We are grateful to local environmental groups and their efforts to reduce pollution.  We have been following Plastic Free Delaware.org and their work in helping reduce the presence of single use plastics through legislation.  
The House Resolution (HR7) on straws passed the legislature in March.  But the elimination of single use plastic bags is a more important and effective way of reducing plastic in our environment.  House Bill 130 (HB130) which just passed the House would restrict retailers of a certain size from giving single use plastic bags to customers unless wrapping damp food items, chemicals, or holding live animals at pet stores.  If you support this endeavor, call your Senator and express your concern about plastic.  Ask them to vote for HB130.
Call for advocacy from Plastic Free Delaware