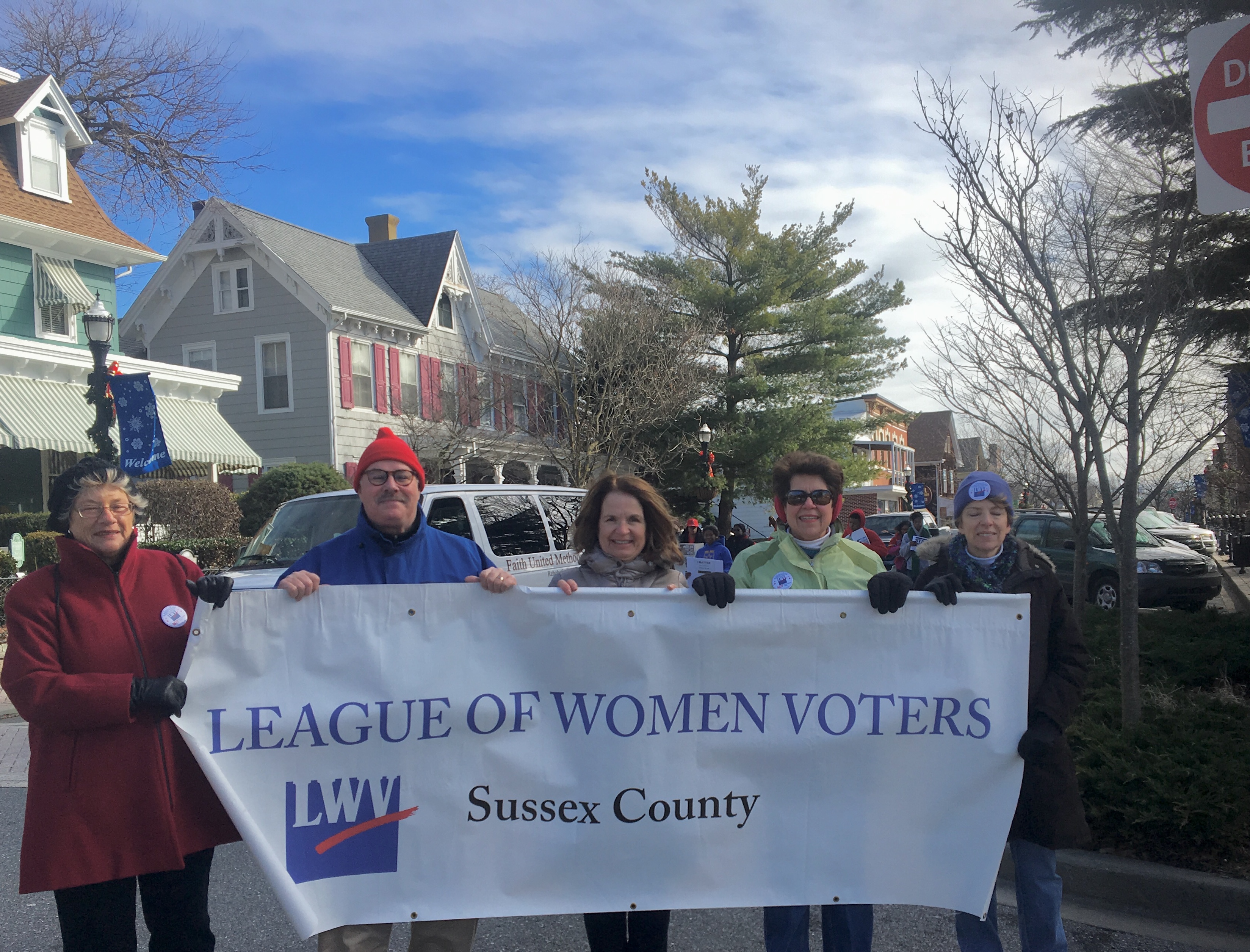 Location
Shields Elementary School
Lewes
Delaware
19958
Delaware US
Saturday, January 18, 2020 - 11:00am
1/18/2020 UPATE:  The Parade has been cancelled due to weather concerns.
Join the League of Women Voters of Sussex County as we march in the Martin Luther King, Jr. Parade on January 18th.  The parade starts at 11am at the Shields Elementary School and ends at St Peter's Episcopal Church, 211 Mulberry St., where there will be a reception for recipients.  
This year the theme of the march is:  "Celebrating 100 years of Women's Suffrage - The Struggle Continues".  
Please arrive early to assemble as a group and be sure to wear your LWVSC pin.  We'll need a few volunteers to proudly carry our banner in front of our group.