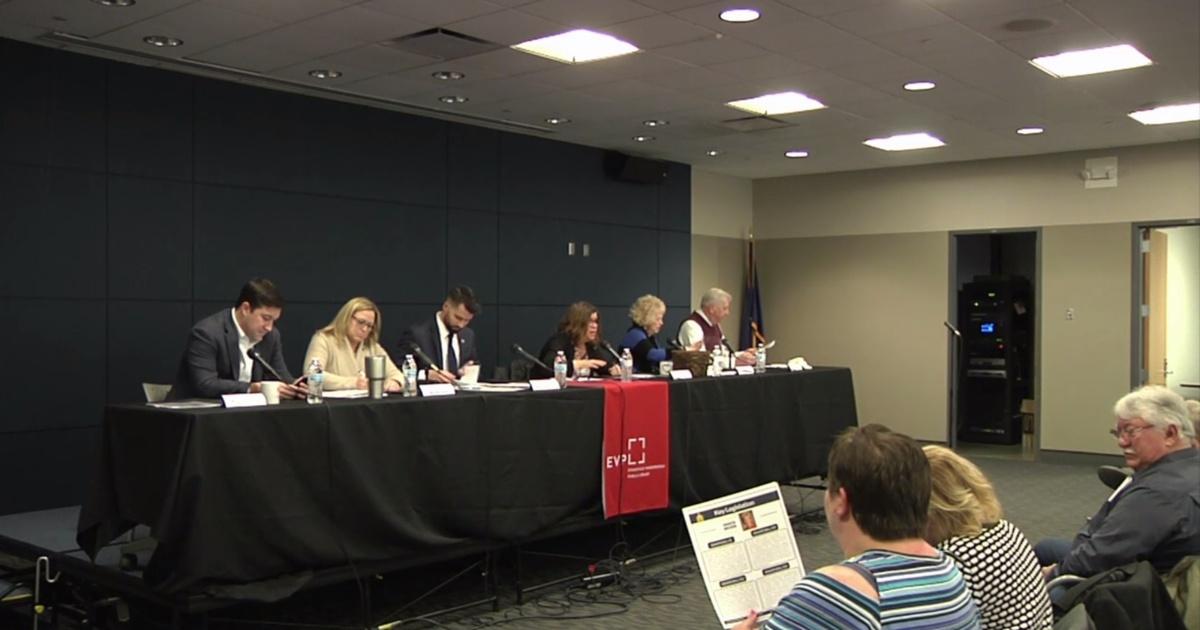 2020 Dates


Saturday, January 11  The tape of this session is now available on the WNIN website
Saturday, February 8  The tape of this session is now available on the WNIN website
Saturday, March 14 CANCELLED -- ALL EVPL LOCATIONS CLOSED MARCH 14-29
Local state legislators are invited to make themselves available to answer questions from the audience on the second Saturday of each month during each year's legislative session.
The events are held at the Evansville Central Library. Doors open at 9 am. Sessions start at 9:15 am and end at 11 am.
MYL sponsors are the Evansville Teachers Association, the Evansville Vanderburgh Public Library, League of Women Voters of SWIN, Plumbers & Steamfitters Local 136, Teamsters Local 215, United Neighborhoods of Evansville, and Valley Watch.
Sessions are made available for streaming on the WNIN website under Regional Voices. Direct links will be posted as they become available.