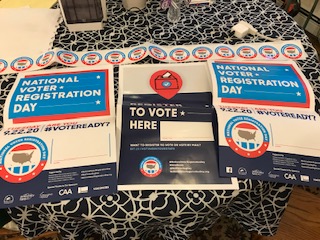 Tuesday, September 22, 2020 - 3:00pm
National Voter Registration Day is Tuesday, September 22. 
Come join us on the Hyannis Green from 10 am to 2 pm and at the Cape Cod Mall, Hyannis from 3 pm to 6 pm. 
We're bringing our I-pads and Mobile phones and getting everyone to fill in the Census!
What else can you do?  Contact 5 friends and make sure they're registered and have a way to the polls OR a mail-in ballot.
Issues referenced by this event: