Interested in Running For Office?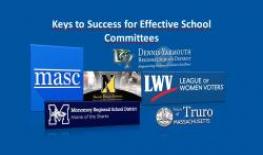 "Keys to Success for Effective School Committees",  designed to inform prospective candidates for school committee. Local School Committee members  discuss specific strategies and guidelines for working as a school committee member and working together as a committee. They also discuss how to prepare for being a school committee candidate.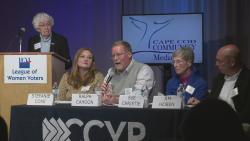 An older forum, "Don't Just Stand There - Run!", in which  a panel of local Cape Cod public office holders discussed their experience, first of running and then serving in office.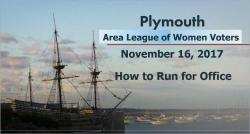 The League of Women Voters of the Plymouth Area's 2017 forum "How to Run for Office".
Did you know that in 2016 more than 70% of Massachusetts legislative elections were uncontested, with only a single candidate?