JANET LAUER, STEERING COMMITTEE CHAIR & 1ST VP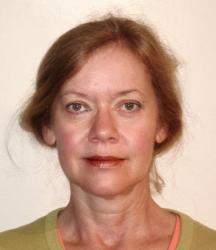 I grew up in northern Indiana and moved to Boston in 1977 after finishing nursing school. I finished my BSN at Northeastern U. I worked in the inner city for the Boston VNA for 18 years. We moved to Sudbury to raise our 2 sons. While on sabbatical between jobs I joined the LWVSudbury and was a member for about 20 years. My last job was at MCIFramingham, the women's prison, doing correctional nursing for 14 yrs,I retired in 2016
As empty nesters my husband and I moved back to Boston. In March 2020 we moved to our retirement home in Falmouth. I joined the LWVF in 2021. I also volunteer for Neighborhood Falmouth.
MEGHAN HANAWALT, 2ND VP AND STEERING COMMITTEE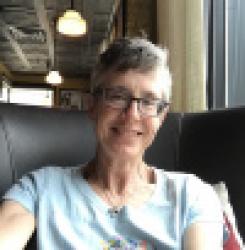 Meghan moved to Cape Cod in 2004 when her wife joined the WHOI family. They live in East Falmouth with their dogs, chickens and goats. Meghan joined the Leaque of Women Voters in the winter of 2017 and became Follow-Up Coordinator in the summer of 2018.  She has been Treasurer for the past two years.
RICHARD JOHNSON, SECRETARY & STEERING COMMITTEE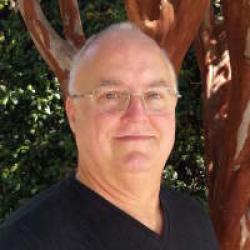 Richard Johnson joined the League in 2017 and is the Observer for the Zoning Board of Appeals.He was Chair of the Natural Resources Committee and was also the Centennial Committee Chair. He is a registered Landscape Architect and has taught at Virginia Tech and Rhode Island School of Design. 
JOAN BOYER, TREASURER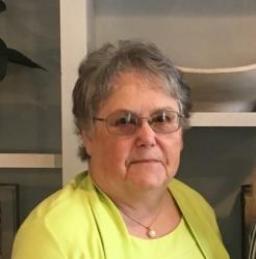 A North Falmouth resident and a long-time LWV member, she has been President, First Vice-President, Treasurer, and Bulletin Editor. She also served as LWVMA Treasurer for two years. She also serves as webmaster.
SYLVIA SZULKIN, SPOKESPERSON & STEERING COMMITTEE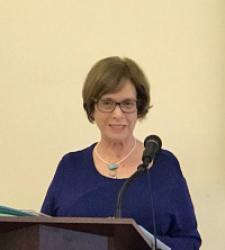 Sylvia Szulkin is a retired trial attorney who engaged in both civil and criminal trial practice in Massachusetts for 22 years. Since retiring, she has served on the following Town of Falmouth elected and appointed volunteer committees: Board of Trustees of the Falmouth Public Library, Affordable Housing Committee ("AHC"), and the AHC Roundtable Subcommittee. She has also served as an officer of the League of Women Voters of Falmouth, an officer of Health Imperatives, a private non-profit that provides health care and social services to low income residents of southeastern Massachusetts, and the Falmouth Public Library Support Fund, Inc., a private non-profit that raises and distributes funds for library projects, programs and services not funded by the Town of Falmouth. When not attending committee meetings, Sylvia can often be found perfecting the art of power napping. 
MISTY NIEMEYER, MEMBERSHIP COMMITTEE CHAIR 
Misty is one of the newest members of the board . She is a biologist who works for a local non-profit organization and has a passion for environmental and marine conservation. She moved to Falmouth 15 years ago from the west coast and has since become involved in many aspects of local community work in Falmouth, including being a co-founder and member of the leadership for Engage Falmouth allowing her to work on variety of local issues.  She serves as the liaison between the two organizations and serves on the Falmouth LWV voter services committee, as the two organizations collaborate to get out the vote and educate local voters, allowing them to make informed choices and encourage them to get more involved in their community
 MEGHAN PALANZA, OBSERVER CORPS CHAIR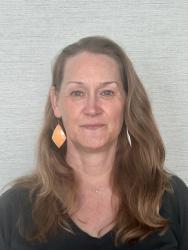 Meghan joined the League in 2017 and worked on the Observer Corp for the School Committee. She is a town meeting member for Precinct 1. She lives in Falmouth with her husband, raising her three children. She works full time, remotely,  as a Product Manager for an AI company. 
JUDY ZISS, LEGISLATIVE & CIVICS SUBCOMMITTEE CHAIR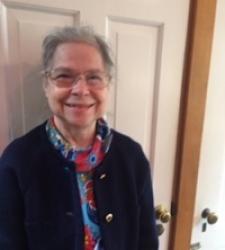 Judy is a lawyer who was born in the Bronx, grew up on a poultry farm in a small Connecticut town, and lived in New Jersey, New York and Wellesley before moving to Falmouth. She started her legal career in the U.S. Department of Justice and later was associated with a firm in Boston.  Now retired, Judy is active in grass roots politics and once helped establish a group called Prevent Foreclosures Cape Cod. In the Falmouth League, she is our Legislative Committee Chair and also serves on our Civics Committee, a recently-formed group which acts as a resource for the Falmouth Schools as they implement the new state civics education law
FELICIA BORDICK, VOTER SERVICE CO-CHAIR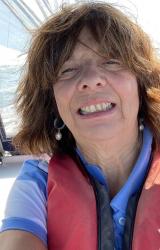 Felicia and China Mapp will co-chair the Voter Service Committee. After retirement from a 30 year career, five years in social work and 25 years as an elementary teacher, I had more time to pursue my love of reading, writing, sailing, stargazing, and especially political advocacy. For ten years I wrote a monthly column entitled Kitchen Table Time for the community newspaper. With teacher friends I authored two handbooks, one for parents, Recipes for School Success, and for grandparents, Gigaboomer's Guide to Gigs. I started a book club for retired teachers and left it behind in new hands when my husband and I moved to Falmouth last year. In 2016 I channeled my concerns for our democracy by starting a grassroots' group, Bethlehem Morning Voice Huddle, registered with the Women's March and then with Indivisible. I wrote LTEs to voice my concerns. And by 2018, I decided to focus strictly on getting out the vote. With like-minded advocates, I started a google group of volunteers, WeGOTV, starting with 60 volunteers and obtaining funding from Indivisible Grow Grants. Today the group has 276 volunteers. The work of the Huddle and WeGOTV continues under new guidance in Albany, NY. With all the turmoil permeating our peacefulness in recent years, I find solace in the order and continuity of observing the night sky and in the power of the wind and smell of the salt air when sailing. I am particularly grateful to serve the LWV, an organization representing what matters most in a citizen's voice, the right to vote.
MARY FRAN BUCKLEY, COMMUNICATIONS CO-CHAIR & BULLETIN CO-EDITOR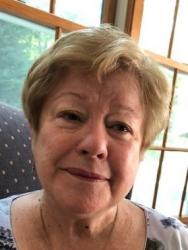 Before moving from Washington, D.C. to Falmouth in 2007, Mary Fran's career was in publishing, in particular as the editor for association monthly magazines. She also served as the director of communications at a private girls school in Washington, D.C. Mary Fran joined the staff of Eight Cousins Bookstore in May 2007 and worked there until her retirement on December 31, 2020; her last six years at Eight Cousins were as a co-owner.  In joining the Falmouth League of Women Voters, Mary Fran follows in the footsteps of her mother, Fran Weiffenbach, an active League member and voting rights activist.
EILEEN MATTINGLY, COMMUNICATIONS CO-CHAIR & BULLETIN CO-EDITOR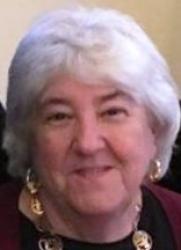 Eileen was a classroom teacher (middle school through college) in Falmouth, the Philippines, New York City, and Maryland for over 30 years. She has a B.A. in International Studies from Georgetown University and M.A. degrees from St. John's University and the Johns Hopkins University. Eileen has been a curriculum consultant for PBS, the National Endowment for the Humanities, and the Center for Learning. She served as Director of World Wise Schools, the National Peace Corps' K-12 program on cross-cultural education, and was founding principal of an independent high school focusing on global studies near Annapolis, Maryland. She is now Director of Education at Journeys in Film, a non-profit organization committed to designing interdisciplinary cross-cultural curriculum to help students understand and appreciate people from other cultures.
LYNNE ROZSA, DIRECTOR AT-LARGE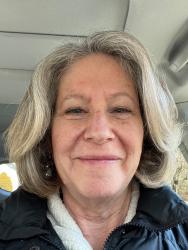 Lynne has been a resident of Falmouth for fifteen years   Shie is the League's Falmouth Community Television representative. She is an active volunteer: Falmouth Service Center, Falmouth Eats Together, WE CAN, Belonging to Each Other, Falmouth Jewish Congregation, and Litter Free Falmouth are currently the organizations that keep her busy.
CHINA D. MAPP, DIVERSITY, EQUITY, INCLUSION  AND BELONGING COMMITTEE CHAIR, VOTER SERVICE CO-CHAIR & STEERING COMMITTEE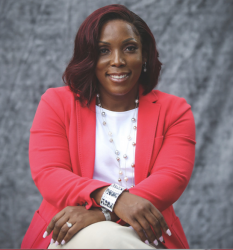 China Mapp is a career educator who got her start at her alma mater in Norway, South Carolina.  She has taken her skills to several districts in the United States including Washington, DC and now Falmouth Public Schools. While in the United Arab Emirates, she served as a Subject Matter Expert, Advanced Placement Coordinator for the College Board program, and Chemistry Lead for the International Baccalaureate Middle Years Program.  While teaching in DC, China served as the Area Coordinator for the DC area STEM Fair and posted the district's highest pass rate of 96% on the DC CAS assessment. While in Prince George's County Maryland, China served as Instructional Lead, participated in the New Leaders for New Schools Emerging Leaders program, and facilitated Hyattsville Middle School's first ever Virtual STEM Fair.
In 2020, China was one of 83 charter members of the first Alumnae Chapter in the Gulf region of her sorority, Delta Sigma Theta, Incorporated, a service organization for women of color.  She diligently served as the inaugural chair of the chapter's Nominating Committee, a role she held for two years. China and her family moved to Falmouth from Dubai in September of 2021, and they're enjoying engaging in community events.
KAREN EPSTEIN, DIRECTOR AT-LARGE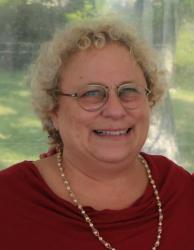 Karen has been a summer resident of Woods Hole for decades. She retired here in 2017, following many years of teaching at the University of Michigan. She is a member of the Upper Cape Women's Coalition Steering Committee and volunteers locally with other organizations including the Woods Hole Woman's Club and the local radio station, WCAI. If she is not in town, she's likely in New Zealand or Dallas, visiting her daughters and granddaughters.
OFF-BOARD:
 PENNY DUBY, FACEBOOK EDITOR
Penny serves as the coordinator for Facebook outreach to members and the community.  This augments our website as a means to interact, share photos /videos and provide updates on news from Leagues at the national, state and regional levels in a close to real time available format.